Wavelength Capital Management Wins Best "40 Act" Liquid Alternative Fund from Hedgeweek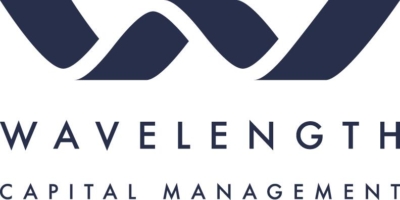 Press Release (ePRNews.com) - NEW YORK - Mar 03, 2017 - Wavelength Capital Management, LLC ("Wavelength"), a leading independent asset management firm, today announced that it won the Best "40 Act" Liquid Alternative Fund for the Wavelength Interest Rate Neutral Fund at the Hedgeweek Global Awards 2017.
The awards celebrate the achievements of firms that contributed to another significant year for the sector and were determined by the votes of Hedgeweek's subscribers, who include institutional investors, wealth managers, fund managers, and other industry professionals.
Established in 2003, Hedgeweek is a leading digital publisher covering all facets of the global hedge fund industry.
"It is humbling that clients and other industry professionals recognized Wavelength for our efforts," said Mark Landis, Wavelength's co-founder. "Thank you to our clients for inspiring us to help to deliver thoughtful investment solutions in 2017 and beyond."
Wavelength was founded in 2013 as an independent investment management firm specializing in liquid, transparent, and cost-effective investment solutions designed to preserve assets and produce consistent returns in any economic environment. The firm invests using a systematic, research-driven approach that applies quantitative tools to process fundamental economic and market information.
"We appreciate the recognition of our team for delivering on our investment mandate," explained Andrew Dassori, Wavelength's co-founder and Chief Investment Officer. "Our success is based on the success of our clients, and we continue to seek the best balance of risk and return for their financial future."
For more information about Wavelength, please visit www.wavelengthcapital.com.
# # #
Past performance is not a guarantee of future results, which will vary. There is no assurance that investment objectives will be met. The portfolio risk management process includes an effort to monitor and manage risk, but should not be confused with and does not imply low risk. As with all investments, there is the risk of loss.
Mutual Fund investing involves risk, principal loss is possible. Investors should carefully consider the investment objectives, risks, charges and expenses of the Fund before investing. To obtain a prospectus containing this and other important information, please call 1-866-896-9292 or visit www.wavelengthfunds.com to
Source :
Wavelength Capital Management

Business Info :
Wavelength Capital Management
United States