Weinstein Spira's Business Development Contest Wins National Honors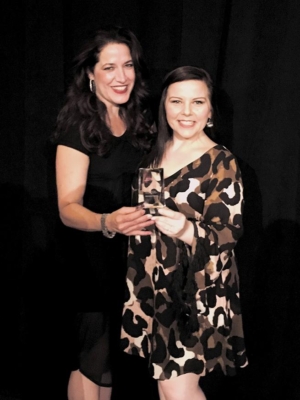 Press Release (ePRNews.com) - HOUSTON - Jun 23, 2017 - Weinstein Spira, a top accounting and business advisory firm, was awarded Best Customized Sales Initiative from the Association for Accounting Marketing. This is the second year in a row the firm has been recognized in the business development category.
The customized sales initiative featured Weinstein Spira's annual firm-wide contest, which drives their marketing and business development culture. With an emphasis on individual development, the contest, "Tell Your Story," focused on personal branding education to increase sales and strengthen the organization as a whole.
Each year, the theme and focus of the contest changes to the needs of the firm. "Tell Your Story" had a news anchor theme and nods to Anchorman weaved throughout the collateral. The judges praised, "What a fun idea! Internal growth and marketing are sometimes as important as external!"
Thirty category awards are presented annually in recognition of outstanding achievements in the accounting marketing profession. Winning entries were recognized for the accomplishment of a specific objective, implementing a project strategically and achieving measurable results.
The Association for Accounting Marketing (AAM), the leading trade association focused exclusively on marketing and business development for the accounting industry, announced the recipients of its Marketing Achievement Awards (MAA) on June 14 at the AAM-MAA Gala. The event was held at the MGM Grand Resort during the organization's 28th Annual Summit in Las Vegas.
Founded in 1962, Weinstein Spira is a highly-respected firm of experienced tax, audit, business management and estate planning advisors who proactively serve discerning privately held businesses and leaders in the Houston area and beyond. More information about the firm, its shareholders and services can be found at http://www.weinsteinspira.com.
Source :
Weinstein Spira

Business Info :
Weinstein Spira
Three Greenway Plaza Suite 1700
Houston, Texas - 77046 United States
Phone: 713-622-7000
Website:
http://www.weinsteinspira.com