West Suburban Medical Center & Weiss Memorial Hospital Recognize EMS Week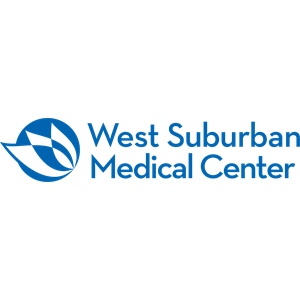 Press Release (ePRNews.com) - May 20, 2021 - West Suburban Medical Center and Weiss Memorial Hospital wish to recognize National Emergency Medical Services (EMS) Week and spotlight the service and dedication of area emergency responders. The hospitals work with the Chicago Fire Department, and Region Eight, which includes Oak Park and the surrounding suburbs just west of the city.
To mark the occasion, West Suburban and Weiss are providing lunch for first responders each day this week. Special gifts also are planned for the hospitals' EMS partners.
The 46th annual National EMS Week is May 16-22. In 1974, President Gerald Ford authorized EMS Week to celebrate EMS practitioners and the important work they do in our nation's communities. This year's theme is This Is EMS: Caring for Our Communities.
The National Association of Emergency Medical Technicians partners with the American College of Emergency Physicians (ACEP) to lead annual EMS Week activities like what's being hosted at West Suburban and Weiss. The NAEMT and ACEP collaborate to ensure the critical contributions of EMS practitioners in safeguarding the health, safety and well-being of their communities are fully celebrated and recognized.
"We want to make sure that the EMTs who work with West Suburban and jointly help our patients in a time of need know we deeply appreciate their service and skill," said David Anthony, MD, MPH, Medical Director, and Emergency Department Director at West Suburban Medical Center.
"While we officially celebrate our EMS partners one week a year, we are thankful for their dedication every day. This week's festivities are just a small way we can show that we care about them," said Diane Hsu, MD, Emergency Department Director at Weiss Memorial Hospital.
For more information about West Suburban Medical Center, visit: www.westsuburbanmc.com
And for information about Weiss Memorial Hospital, visit www.weisshospital.com. For any media inquiries, please contact Samantha Frontera at: sfrontera@exclusivepr.biz or at: (847) 703-0529.
                                                                                                  # # #
Source :
West Suburban Medical Center and Weiss Memorial Hospital