Westmount Realty Capital Hires Kevin Michels as Director – Investment Analysis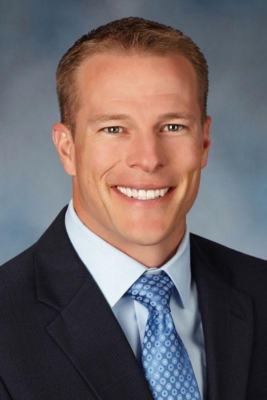 Press Release (ePRNews.com) - DALLAS - May 08, 2017 - Westmount Realty Capital, LLC (http://www.westmountrc.com/) ("Westmount"), a Dallas-based commercial real estate development and investment management company, is pleased to announce that Kevin Michels has joined the company as Director – Investment Analysis. In this role, Michels will provide analysis of Westmount's multifamily portfolio and assist with our strategic evaluation of future opportunities, both commercial and multifamily.
"Westmount's investment strategy requires a strict analysis of defined criteria for each property type and Kevin will be integral to this process," said Clifford Booth, president and CEO of Westmount. "We're confident that Kevin's extensive experience of analyzing asset performance and market conditions will provide valuable insight that will strengthen our investment decisions."
Michels has 14 years of experience in commercial real estate with a primary focus on asset analysis and evaluation. Prior to joining Westmount, he was vice president – realty services at Irving, Texas-based C-III Capital Partners LLC, where he facilitated the disposition of 54 assets totaling approximately 7 million square feet of commercial real estate across various asset classes with a combined market value of more than $450 million. While at C-III Capital Partners, Michels was also vice president – investment management where he was responsible for managing a portfolio of approximately 52 properties in excess of $1 billion in total asset value.
Prior to joining C-III Capital Partners, Michels was a senior associate in acquisitions and capital markets at Cambridge Healthcare Properties Inc. where he managed a portfolio of 14 properties. He also worked as an underwriter in the due diligence division of Bear Stearns Companies Inc. where he analyzed multi-million dollar loan portfolios to verify the loans met investment parameters to decrease risk exposure.
Michels holds a real estate brokers license from the Texas Real Estate Commission (https://www.trec.texas.gov/). He has a bachelor's degree in business economics from The University of Texas (http://www.utexas.edu/) and a master's degree in land and real estate development and finance from Texas A&M University (https://www.tamu.edu/). Michels is an active member of Texas Exes and was a chairman for the Texas A&M Real Estate Association.
About Westmount Realty Capital
Westmount Realty Capital, LLC is a time-tested, privately held, Dallas-based commercial real estate company that has achieved exceptional performance, with a core team in place, for more than 30 years. Westmount is seen as an innovator and leading edge company in the industry and is a trusted operating partner of numerous U.S. and foreign institutional and private capital sources. The company is active nationally, specializing in value add and opportunistic investments, and has navigated successfully through multiple market cycles. For additional information, contact www.westmountrc.com.
Source :
Westmount Realty Capital, LLC