Wholesale Direct Offering A Variety Of Food-Grade Food Packaging Products
Wholesale Direct, a leading food service, packaging and washroom products supplier, is offering a variety of food packaging products at wholesale prices.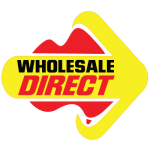 Press Release (ePRNews.com) - NSW, Australia - Apr 29, 2019 - Wholesale Direct specializes in supplying a large range of food service, packaging and washroom products to restaurants, cafes, hotels, takeaway shops, fast food outlets, clubs and pubs. The business commenced almost 20 years ago and was formerly known as Docket Books 'R Us. It was initially confined to supplying restaurant docket books to restaurants and cafes in the local area until it was taken over by Wholesale Direct. As a result, its customer base slowly expanded to cover regional NSW, Melbourne, Brisbane, Adelaide, Canberra, Perth, Darwin and Hobart respectively and so did its product range.
Wholesale Direct's spokesperson in an interview stated, "Our success is based on a simple philosophy – providing wholesale prices direct to restaurants. This means that restaurants and cafes of all sizes have access to competitive prices that were only available to large restaurant chains and franchises earlier. As a result, restaurants can enjoy huge savings on all their disposable packaging product purchase. Our product range includes paper coffee cups, plastic cups, portion cups, plastic containers, restaurant docket books, garbage bags, napkins, paper tablecloths, plastic cutlery, register rolls, drinking straws and toilet paper. All products that we offer belong to well-recognized brands in the industry, including, but not restricted to, Solo cups, Merino napkins and more."
Wholesale Direct serves as a reliable resource for restaurants and hotels of all sizes seeking quality products at the lowest prices. Having kept no minimum order value, the online store gives buyers the freedom to shop as much as they like. However, their minimum total order value must be over $99 (ex Delivery) if they wish to avail lucrative discounts on the shipping. Keeping complete satisfaction of customers in mind, Wholesale Direct ensures replacing all damaged goods free of cost. In addition, it offers a money back guarantee for customers who don't find received products suitable or those who have ordered the wrong product.
Talking about the food packaging supplies offered by Wholesale Direct, the spokesperson added, "As the name suggests, Food Packaging refers to items used to store or pack food and beverages. Products that typically fall into this category include plastic containers, paper coffee cups, plastic cups and portion cups. Food packaging plays a role in the overall impression that a consumer has about the meal, as it is often seen as a reflection of the business and can be used to build a posixtive image for a restaurant or cafe. We at Wholesale Direct have earned a reputation for supplying food packaging products that meet the highest standards."
Wholesale Direct has evolved as a sought-after choice of hotels and restaurants seeking high-quality yet affordable food packaging in Australia. All the food packaging products on offer are "food grade", which means they are safe to use for packing food items, as they will not contaminate the contents. As the packaging products, such as Chinese takeaway containers, are durable and won't crack or puncture when used appropriately, they guarantee the secure storage, transportation and service of a wide variety of food and beverages.
About Wholesale Direct:
Wholesale Direct is a distinguished supplier of food service, packaging and washroom products. A loyal customer base, extensive product knowledge, wholesale prices and fast and efficient service have been the ingredients of its tremendous success. Restaurants and hotels who want to buy coffee trays that are high in quality yet affordable can count on Wholesale Direct for a rewarding purchase experience.