Wholesale Direct Offers Coffee Cup Trays and Takeaway Food Packaging Material at Nominal Prices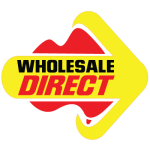 Press Release (ePRNews.com) - Australia - Mar 18, 2018 - Australia-based Wholesale Direct is an online store known for offering a wide selection of food service, packaging and washroom products at genuine prices.
Wholesale Direct is a reputable online store known for offering a wide selection of high-quality and competitively priced food packaging and washroom products to a broad range of clients, including clubs, cafes, hotels, pubs, takeaway shops, fast food outlets, restaurants and more. Offering quality disposable food packaging and washroom supplies at lower prices than any of the online or brick and mortar stores enables Wholesale Direct to quell the competition with relative ease. Hence, the online store has a long list of dedicated and satisfied clients.
While talking about the wide range of disposable food packaging and bathroom supplies on offer, one of the senior executives working with Wholesale Direct stated, "We are all about quality, reliability and affordability. Owing to these attributes, we remain one a one-stop resource for clients across industries to order food serving and packaging material to washroom products at wholesale prices. What is even more encouraging and enticing a factor for clients is the fact that the entire selection of products is necessarily high in quality and meets the food grade standards."
Wholesale Direct is an online store with a difference, as it is committed to offering an extensive selection of value for money products so that clients can freely choose what suits their peculiar needs and specific food packaging and washroom products buying requirements the best. However, cost-effectiveness does not mean the quality of products has been compromised in any way. Therefore, clients can buy every product from the extensive line-up available at Wholesale Direct with confidence.
When asked about the takeaway food packaging material, the senior executive further stated, "The takeaway food packaging material that we offer is simply the best for serving takeaway meals sold in cafes, restaurants and fast food outlet to mention a few. No matter clients are looking for the food trays, sandwich wedges, takeaway containers, pizza boxes, foam calms, chip cups and foil containers, our 'Restaurant Supplies' section has it all. The plastic containers for food packaging are made from a sturdy PP material, which is resistant to heat and microwave-safe. This allows customers to reheat the food without transferring it."
One of the highly sought after and sold products at Wholesale Direct is coffee cup carry trays. The coffee accessories come with coffee cup lids, 1-ply napkins, plastic teaspoons and more. The best part is all these products are compatible with the ripple wave, dollar saver, ripple wave and solo paper coffee cups. The four-cup tray is strong, robust and can carry up to four takeaway cups and a sandwich. Having padding around each slot, the coffee cup trays can be separated down the centre and converted into 2×2 cup trays for smaller orders. Therefore, those looking to buy a coffee tray for cups or want to purchase disposable coffee cups with lids can count on Wholesale Direct.
About Wholesale Direct
Wholesale Direct is an online store based in New South Wales, Australia. It offers a wide range of high-quality, reliable and affordable food grade products. Hence, the online store remains the first choice of hotels, cafes, restaurants, takeaway shops, clubs, a large number of fast food outlets and pubs for food service, packaging and washroom products. Those who want to buy take away food packaging supplies at genuine prices can count on food service, packaging and washroom products.
Source :
Wholesale Direct