Wholesale Direct Offers Food Service and Packaging Products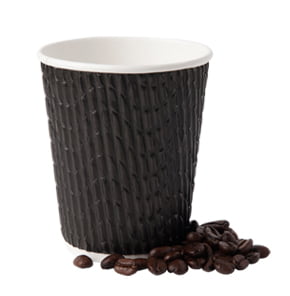 Press Release (ePRNews.com) - Kemps Creek, NSW - Aug 13, 2017 - Based in Australia Wholesale Direct is a company that sells an extensive array of washroom, food service, and packaging products to fast food outlets, pubs & clubs, take away shops, restaurants, hotels, and cafes via their online store. As a well-recognized brand in the industry, their products are food grade, reliable, are offered in variety, and most significantly sold at wholesale prices.
On why clients should choose them, the General Manager said, "We are an online store, and our site is easy to navigate. You can, therefore view all items that we sell and purchase them via our safe, secure platform. We also provide a Fast Shop choice – the industry trailblazer in swift and appropriate stock replacement. It permits clientele to view previous orders online, update significant details and checkout. Further, we provide wholesale rates direct to restaurants. This means that cafes and restaurants no matter their size have access to reasonable prices that were formerly only existing to huge restaurant franchises and chains. As a result, they can delight in big savings on all their throw-away packaging products, comprising plastic cutlery, paper coffee cups, plastic containers, paper tablecloths, drinking straws, toilet paper, restaurant docket books & register rolls, napkins, portion cups, drinking straws, and plastic cups."
Those looking to buy burger boxes in Australia should consider getting them from Wholesale Direct. Their foam burger boxes have a quality appearance, are sturdy to prevent seepage of oil and sauce from the base, stackable, and are disposable. Their foam burgers are quick and easy to fill and serve. They also have superb heat retention as they are insulated so that burgers stay hot for longer and to reduce the risk of burns. Burger boxes from Wholesale Direct are deal for takeaway cafes and restaurant, weddings, parties, birthdays, corporate events or bars.
On why coffee shops should buy coffee takeaway cups online from them, the GM said, "We stock 8oz black takeaway coffee cups that are insulated so that they will not burn your customers' hands and will keep their coffee hot for as long as they wish. They also have a heat barrier which makes sure that the cup is cool to hold. Further, our takeaway coffee cups and lids fit appropriately to prevent any form of spillage. Those who wish to buy our takeaway coffee cups can head over to our website as they are available online at wholesale prices."
Those looking to buy coffee tray in Australia can get them at Wholesale Direct as they sell coffee trays as one of their products. Their coffee trays are robust and can carry up to 4 takeaway coffee cups and a sandwich. Their coffee trays can also carry small orders since they can be separated down the center and transformed into 2×2-cup trays.  Coffee trays from Wholesale Direct have padding surrounding every slot to hold the cups in place and to stop spillages. Moreover, their coffee trays are flat packed to save space and can be constructed in a single motion by raising the upper flap.
About Wholesale Direct
It is a company that sells food service, packaging, and washroom products at wholesale rates in Australia.
Source :
Wholesale Direct