Wholesale Direct Supplying High-Quality yet Affordable Takeaway Food Packaging
Wholesale Direct is providing a wide range of restaurant supplies, including the best-quality takeaway food packaging items like Chinese takeaway containers, food trays, and boxes.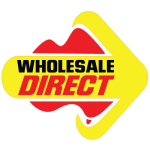 Press Release (ePRNews.com) - NSW, Australia - Oct 18, 2018 - Wholesale Direct offers more than 300 product lines on its online sales platform. These products include restaurant and food service supplies of the highest quality, yet available at wholesale prices to its customers. Wholesale Direct sells everything, from restaurant docket books and food wraps to register rolls, cleaning chemicals, tablecloths, and cold and hot cups. The supplier also provides items, such as castaway, napkins, drinking straws, portion cups, carry bags, garbage bags, and gloves. In addition, customers can get cost-effective plastic cutlery, paper coffee cups, and washrooms and cleaning products.
In a recently held interview, the owner of Wholesale Direct informed, "Apart from our regular supplies, we have a BioPak biodegradable range of items. We provide free delivery guarantee to our customers. On our secure online store, it is very easy and convenient to shop for the best-quality restaurant and food supplies. However, our customers can also shop via modes like email, fax, and phone. We undertake same-day order dispatch and stock almost all major brands of products. We also have the Fast Shop option for immediate requirements of our customers."
While Wholesale Direct sells its products in bulk to homes and offices, it also caters to other commercial clients like restaurants, cafes, hotels, takeaway shops, fast food outlets, clubs, and pubs. The supplier offers food-grade products with a large variety. Wholesale Direct has been a preferred supplier to some of the country's best restaurant and hotel chains, including Best Western Hotels, Sushi Train and The Coffee Club, to name a few. The supplier has the lowest shipping rates while it provides doorstep delivery across Australia.
Sharing about their packaging supplies, the owner of Wholesale Direct further stated, "Our restaurant supplies include a variety of takeaway packaging. We offer pizza boxes, chip cups, foam and foil containers, food trays, sandwich wedges, show bowls, and Enviro food packaging. We have special rectangular plastic containers that are available in a 500-unit carton. We provide these takeaway food containers that are tough and microwave-safe. They have secure plastic lids to prevent spillages (plastic lids sold separately). These containers are perfect for takeaway orders and storing food."
The supplier offers 650ml disposable containers that are made of sturdy PP material resistant to microwave heat. Thus, they can be used for reheating without having to transfer food. At Wholesale Direct, customers seeking the take away food packaging can also buy Chinese takeaway containers . The supplier has a range of round plastic containers that can be used for serving rice, soups and other takeaway meals. Additionally, Wholesale Direct provides food packaging that is ideal for serving takeaway meals sold in restaurants, cafes, and fast food outlets.
About Wholesale Direct:
Wholesale Direct supplies a large range of food service, packaging and washroom products to restaurants and food service outlets. The supplier operates an online platform from where its customers can shop for all types of restaurant supplies in Sydney  and across Australia. Wholesale Direct offers products ranging from hospitality supplies to baking paper, aluminium foil, cling-wraps, greaseproof paper, and takeaway plastic cups and cutlery.
Source :
Wholesale Direct