Why Goa for Yoga Teacher Training in India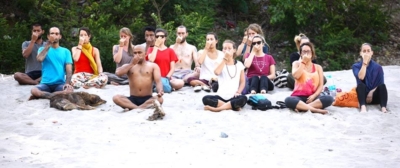 Press Release (ePRNews.com) - RISHIKESH, India - Mar 28, 2017 - If you have visited India and never made your way to Goa, you have missed out. Goa is filled with beautiful beaches and an interesting mixture of culture. The Portuguese, French and the Dutch occupied it during colonization. The result is a tasty blend of architecture and culture that is unique and breath taking. The beautiful sunsets have long made it an attractive tourist destination. Not to mention the abundance of fresh fruits and vegetables that will leave your taste buds in ecstasy.
So why choose Goa for your teacher training? The most enticing reason is the beach. Goa has many beautiful beaches that are easily accessible. Clean, cozy and friendly, they make the perfect getaway for soul searching and learning. Unlike many other tourist destinations, since Goa is huge, you can easily find your own piece of paradise. There are many yoga teacher training schools in Goa adjacent to the beach. So your dreams of doing yoga on the beach can really come true in Goa.
Goa is also a very entertaining city. It is known for its trans music scene. In fact, there's a genre called trans-Goa that is unique to Goa. So, you can go for a night of dancing and distressing during your breaks from teacher training. The architecture in Goa resembles old India and colonization. Which makes the tours around the city very interesting and picturesque. So, if you love travelling and experiencing diverse culture, you will love what Goa has to offer in terms of history, architecture and culture.
The cuisine in Goa is simply spectacular. While you can easily find traditional Indian dishes, you can also experience mixed cuisine. There are many dishes that have Portuguese elements and Indian elements mixed-in, making them extremely satisfying for your taste buds. The fresh mango, bananas and papaya are simply added bonuses. The tropical climate in Goa is ideal for producing fresh fruits and vegetable all year long.
The combination of the beach, food and culture makes Goa a must visit tourist destination. While it has elements that attract tourists, it has managed to preserve elements of peace and tranquility. You can spend your mornings in meditation in one of the many peaceful beaches of Goa catching a beautiful sunrise. You will also see a fresh perspective about life as you see fishermen dragging their boats ashore after a night of work in the rough seas.
So, whether you are a foodie, a surfer or a newbie traveler, choosing Goa as your destination for your yoga teacher-training course will be a memorable experience. Goa is a naturally beautiful location with plenty of activities to keep you entertained. You will feel the tranquility as soon as you get to the beach. If you have never practiced yoga out in nature, it is a great place to experience the power of yoga. After all, who cannot be captivated by the serenity of the ocean?
AYM is one of the oldest yoga teacher training schools in Rishikesh, India. AYM also has yoga teacher training locations in Goa, India.
For More Info Please Visit : https://www.indianyogaassociation.com/yoga-goa-in-india.html
Source :
AYM Yoga School

Business Info :
AYM Yoga School
AYM Yoga School Near Baba Balakmath Temple Upper Tapovan, Laxman Jhulla
Rishikesh, Uttarakhand - 249192 India
Phone: +91 - 7500277709
Website:
http://www.indianyogaassociation.com