Wood Flooring Fitting Offering Hardwood Flooring Installation and Skirting Fitting Solutions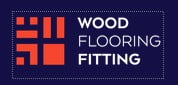 Press Release (ePRNews.com) - UK - Oct 15, 2019 - Wood Flooring Fitting is a well-established flooring company that focuses on providing high-quality flooring solutions. Based out of London, the flooring company is run by a team of flooring professionals who carry with them years of rich experience in the flooring industry. Typically, the company covers a whole range of flooring needs from engineered wood flooring, laminate flooring, chevron flooring to solid oak flooring, and much more. These solutions are centered on the client's requirements, and with an exceptional team of flooring experts to back the company, they can be trusted to always deliver as per the industry requirements and standards.
Speaking about the benefits of getting the right hardwood flooring, the company's spokesperson commented, "The floor is an integral element in any structure as the right flooring design carries with it a whole host of benefits. With the incorporation of hardwood flooring being a rising trend in modern homes, individuals are looking to install unique designs to stand out. The right hardwood floor enhances your home's appeal and even increases your home's value. It also provides safety for any traffic that comes around and creates a warm and vibrant atmosphere in your space. At Wood Flooring Fitting, we know what it means to install the perfect flooring system, and we'll assist you in doing so. Our knowledge extends over various hardwood flooring systems, making us the right fit for all your hardwood flooring needs."
Wood Flooring Fitting has, over the years, been associated with the delivery of excellent hardwood flooring installation services. The installation of hardwood floors can be intricate, and hence, need a professional if one is looking to achieve success. Wood Flooring Fitting offers rich knowledge and experience in this arena and has what it takes to deliver on different installation projects. Their floor experts work with clients to understand their specific installation preferences and chart a way forward for the whole process. Regardless of the hardwood installation project at hand, one can be sure that the company will meet their expectations.
Talking about why they are a good solution for hardwood flooring needs, the company's spokesperson added, "The provision of highly functional hardwood floors has been our cup of tea since time immemorial – and an art that we're good at. We understand what it means to have a one-of-a-kind floor, and this is what forms the basis of our services. We carry with us an impressive range of flooring options and only use top-grade flooring materials. We utilize advanced equipment for all our flooring projects, and we'll include you throughout the process for better results."
Clients looking for a reliable skirting fitting service can be sure to find the same when they partner with Wood Flooring Fitting. The company offers skirting fitting solutions that provide enhanced protection and design appeal. They further provide skirting boards that complement one's wall as well as easy and hassle-free boards installation. Wood Flooring Fitting's solutions are affordable, and clients are guaranteed excellence at all times.
About Wood Flooring Fitting
Wood Flooring Fitting is an industry expert that offers hardwood flooring solutions for its clients throughout London. They cover a whole range of client needs and promise professional services to all their clients.
Contact Details
Wood Flooring Fitting
47 High Street, Edgware
A7 7DD, London
Phone: 0203 1519882 | 07813 627298
Email: info@woodflooringfitting.co.uk
Website: https://woodflooringfitting.co.uk
Source :
Wood Flooring Fitting