World's First Embryo Adoption Program Celebrates 20 Years and 525+ Babies Born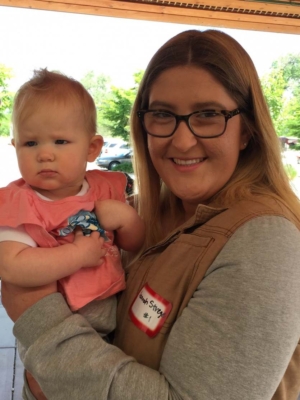 Press Release (ePRNews.com) - LOVELAND, Colo. - Jul 03, 2017 - Hannah Strege, Snowflake Baby #1 was born December 1998, she is now 18 years old. Marley Wilson, Snowflakes Baby #470 was created as an embryo in November 1998, she was born June 2016, and she is now 1 year old.
On June 24, 2017 Nightlight Christian Adoptions celebrated the 20th anniversary of their Snowflakes Embryo Adoption Program, the very first program of its kind, established in 1997. Families who have placed their embryos for adoption and families who adopted and given birth to their Snowflake Babies came from as far away as Florida to help celebrate the success of the program.
Embryo adoption allows families who have remaining embryos from their in vitro fertilization treatment to select a family who will attempt to give birth to those remaining embryos. The adopting families follow a standard adoption process, including the completion of an adoption home study.
Embryo adoption is a great option for couples who have either been unsuccessful using IVF or are interested in adopting an infant child. Embryo adoption can be the fastest and least expensive adoption method, allowing a couple to also experience pregnancy and childbirth.
There are now over 525 Snowflake Babies.
The newest baby is due any day now. This baby was created as an embryo in 1996 remained frozen until the family's frozen embryo transfer day for 21 years. The previous record for a frozen embryo being born was 20 years.
There really is no proven shelf-life for frozen embryos. The Snowflakes (https://www.nightlight.org/snowflakes-embryo-adoption-don…) program is currently speaking with a family interested in donating their frozen embryos which were created and frozen in 1989!
Nightlight Christian Adoptions (https://www.nightlight.org/) has been offering adoption services since 1959 through their domestic, international, foster and embryo adoption programs.
Source :
Nightlight Christian Adoptions