Young Wooldridge LLP Provides Zealous Advocacy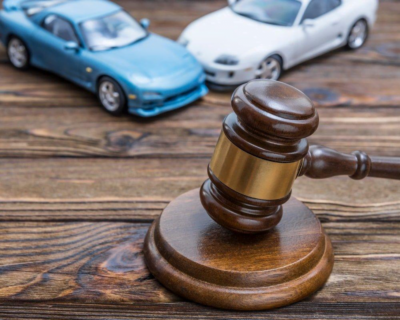 Press Release (ePRNews.com) - Bakersfield, CA (USA) - May 27, 2021 - Young Wooldridge LLP is a law firm representing individuals in Bakersfield in areas of law ranging from big business to personal injury, labor relations to domestic relations, and more. The law firm's attorneys are warm and friendly and always work hard to make clients feel comfortable regardless of the problems they may be facing. They are familiar with the court system in Bakersfield, and they know the lay of the land and what is needed for success.
The company spokesperson said, "After an accident, retaining a professional personal injury lawyer can help level the playing field during negotiations with the at fault party's insurance company. Auto insurers normally look for ways to avoid paying out on claims, which means they may unfairly deny accident victims or offer them less compensation than their case is worth. So, having a skilled negotiator representing their interests can ensure they aren't taken advantage of by the other party's insurance. At Young Wooldridge LLP, we have years of experience helping accident victims successfully resolve their injury claims. We have skilled accident lawyers who are aware of the tricks that insurance companies use to deny individuals their claim and work hard in ensuring that clients receive their fair, full compensation for the injuries they sustained."
Have you had a motorcycle accident in Bakersfield? At Young Wooldridge LLP, they have experienced personal injury attorneys who help motorcycle accident victims recover damages and compensation for their injuries. They provide each client with quality legal guidance and assistance for each step of their case. Since their inception in 1939, they have maintained a 95 percent success rate in their cases. This shows that the law firm can serve as a powerful advocate for accident victim interests and rights both in negotiations with the insurance company and litigation as their case may require.
Offering insight about proving negligence in a personal injury lawsuit, the company spokesperson said, "In a personal injury lawsuit, claiming that another person or party was negligent in their actions is not sufficient. The law demands that the injured person or party provide sufficient proof of said negligence. Legally, there are usually four elements that must be combined to prove negligence occurred. The injured victim should establish that there was a legal duty of care, there was a breach of that duty, establish the injury incurred, and prove that the said breach caused the injury. Suppose all of these factors are proven before the court. In that case, one may be able to collect financial compensation from the personal injury lawsuit based on negligence."
A car accident can take place in a matter of seconds, and it may result in minor or severe injuries or property damage. Unfortunately, securing compensation after the accident can be an uphill battle. Fortunately, at Young Wooldridge LLP, they are always devoted to offering solid representation and care to individuals who have been harmed in accidents in and around the Bakersfield area. With eight decades in the industry and over 100,000 happy clients served, clients can rest assured that the law firm can secure the best compensation for their case. So, to find the best Bakersfield car accident attorney, clients should consider contacting the law firm.
About Young Wooldridge LLP
Young Wooldridge LLP is a full-service law firm serving personal injury, business, water law, estate planning, and other Bakersfield and Kern County needs.
Contact Details
Company Name: Young Wooldridge LLP
1800 30th St., 4th Floor,
Bakersfield, CA 93301
Telephone: 661-327-9661
Website: https://www.youngwooldridge.com/
Source :
Young Wooldridge LLP