YOUR MARKETING PEOPLE LISTED AS A HUBSPOT TOP LOS ANGELES AGENCY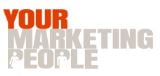 Press Release (ePRNews.com) - Irvine, CA - Mar 05, 2019 - HubSpot, a leading CRM marketing and sales platform, just announced that Your Marketing People, an up-and-coming digital marketing agency, is listed as one of HubSpot's top agencies in Los Angeles.
Your Marketing People is a Silver Certified Agency Partner with HubSpot, offering its clients additional services and discounts to grow and streamline their inbound marketing channels. Based in Irvine, California, Your Marketing People is a digital marketing agency serving local businesses in Orange County and Los Angeles County, as well as clients across North America.
Of the announcement, Your Marketing People's CEO and Co-Founder Ishani DePillo said, "We are honored to be recognized for our dedication to growing our clients' brands through inbound marketing. HubSpot is truly a gem and we are excited to continue helping more businesses with integration and management through this platform."
Your Marketing People specializes in digital marketing services from content, video, social media, and email marketing to SEM and SEO, offering each client a fully-customized, holistic digital marketing strategy. With a combination of industry best practices and marketing expertise, Your Marketing People's full-funnel inbound approach helps clients attract more qualified leads and website visitors, close deals and increase revenue, and gain additional business from repeat customers.
About Your Marketing People
Established in 2017, Your Marketing People is a Southern California-based digital marketing agency specializing in paid search, SEO, and content marketing. Our team of data-driven analysts and creative strategists works in unison to develop a holistic marketing approach for high-profile B2B and B2C companies and educational institutions across North America.
To learn more, visit YourMarketingPeople.com, and follow us on LinkedIn, Facebook, and Instagram.
About HubSpot
HubSpot (NYSE: HUBS) is a leading CRM, marketing, sales, and customer experience platform. Since 2006, HubSpot has been on a mission to make the world more inbound. Today, over 37,000 customers in more than 90 countries use HubSpot's award-winning software, services, and support to transform the way they attract, engage, and delight customers. The HubSpot Growth Stack, built on a powerful, free CRM and comprised of the Marketing Hub, Sales Hub, and soon to be released Customer Hub, gives companies all the tools they need to manage the entire customer experience from awareness to advocacy.
HubSpot has been named a top place to work by Glassdoor, Fortune, The Boston Globe, and The Boston Business Journal. The company is headquartered in Cambridge, MA with offices in Dublin, Ireland (EMEA HQ); Singapore; Sydney, Australia; Tokyo, Japan; Berlin, Germany; and Portsmouth, NH.
Learn more at www.hubspot.com