Zimardi is Offering Custom Tailored Suits for Men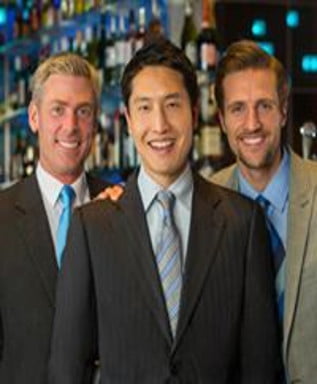 Press Release (ePRNews.com) - Melbourne, Australia - Jul 25, 2017 - Zimardi provides solutions to men's clothing needs through their high-quality custom tailored suits. They are a premier men's clothing store that has cut a market niche with their stylish suits, pants, tuxedos, shirts, and blazers made using the finest fabric in the industry. Zimardi believes in making men look their best and have a built an extensive marketing network that allows them to supply their suits globally. They have a team of master tailors and craftsmen with over 30 year's expertise making the best suits.
Talking about why they chose to put their focus on men's clothing, the Marketing Director said, "Most clothing stores don't pay attention to men's need for suits that compliment them and are tailored to their specifications.  We have taken it as a personal responsibility to craft suits that perfectly fit you and give you the confidence that only perfect attire can. We make suits suited for all events from daily office requirements to special events like weddings or parties. Our hand tailored suits are an extension of a man's style and personality making you stand out in a crowd while ensuring your utmost comfort."
Zimardi understands the investment a man with style puts in his suits, and has ensured each suit they offer is stylish and perfectly fits. Clients looking for the best tailor for bespoke suits in Melbourne will find them the prime choice for all their clothing needs. Zimardi has incorporated the latest 3D modelling technology which assists in designing specs for a particular suit before their skilled tailors bring the suit to life. The 3D modelling technology allows clients to style their suits by choosing the colour, fabric, pattern, and size that perfectly fits them.
Speaking about why customers should choose their services, the Marketing Director added, "Our passion and values are built on the bygone era where men wore suits and actually looked like gentlemen. However, we have even improved on that by using modern technology to make the suits fit perfectly and allow men to style their suit exactly how they choose. If you want to make a statement with your suit, then we are the tailor for bespoke suits in Sydney."
Zimardi has made an easy to use online design process allowing their clients to custom make their suits from their personal comforts. In addition to the suits, customers can also choose tuxedos, blazers, pants, and shirts from the portal. Zimardi is one of the best suit shops in Melbourne that values men's prestige, style, and personality. They are a gentleman's choice for one-of-a-kind suits that are made to be like a second skin to the wearer.
About Zimardi
Zimardi is a premier men's choice in Sydney for high-quality custom tailored men's suits. They are a fashion setter with their suits that are made to the highest standards and are shipped to clients globally.
Source :
Zimardi