A Victory in the Perfume History
After 20 years efforts, the City of Grasse was added to Unesco Immaterial Heritage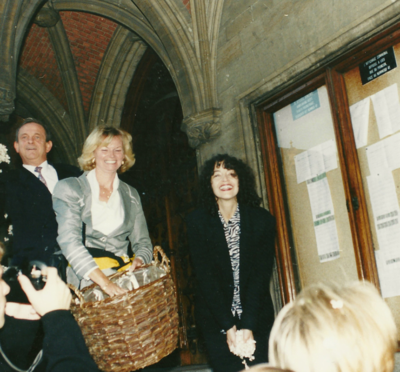 Press Release (ePRNews.com) - Paris - Dec 03, 2018 - The International Perfume Foundation is particularly pleased with UNESCO's recognition of the essential oil making know-how related to Grasse.
Its inscription to the Immaterial Cultural Heritage of Humanity is the culmination of many years of effort by all the perfume lovers who worked to make Grasse what it became. Among these are the International Perfume Foundation and its founder Ms. Creezy Courtoy. Ms Courtoy met the Mayor of the city, J.P Leleux in 1995 to invite him to participate in several events including La Quinzaine du Parfum in Brussels, the European Stars of Perfume and the Roads of Perfume at Unesco in 1999. These events allowed Jean Pierre Leleux and Creezy Courtoy to begin proceedings with UNESCO to have the city classified as the intangible heritage of humanity. The International Perfume Foundation thanks their Excellencies Avi Shoket, Ambassador of Israel to UNESCO, Vassilis Vassiikos, Ambassador of Greece, Musa J. Hassan, Ambassador of Oman, , Chiranjeevi Singh, ambassador of India and Gauri Shanktar Gupta, Chancellor at UNESCO Paris, and Tian Xiaogan Permanent Deputy of Delegation of the Republic of the Peuple of China at UNESCO as well as Marion Lemesre, Echevin à la Culture of the City of Brussels for supporting the City of Grasse.
More info
https://www.perfumefoundation.org/history.html
Photo: Creezy Courtoy and Marion Lemesre, inviting officially Jean Pierre Leleux Mayor of Grasse in Brussels
Ask for more photos
1. Creezy Courtoy introducing Les Routes Du Parfum at Unesco Paris in 1999 and presenting Jean Pierre Leleux, Maire de Grasse to Ambassadors supporting her project.
2. Creezy Courtoy introducing Vassilis Vassilikos, Ambassador of Greece to Jean Pierre Leleux Mayor of Grasse
3. Creezy Courtoy introducing Les Routes du Parfum at Unesco Paris and Jean Pierre Leleux, Maire de Grasse (left)
4. Chiranjeevi Singh, Ambassador of India, Creezy Courtoy and Gauri Shanktar Gupta, Chancellor at UNESCO Paris
5. Creezy Courtoy and Tian Xiaogan Permanent Deputy of Delegation of the Republic of the People of China at UNESCO
6. Jean Pierre Leleux: meeting with Musa J. Hassan, Ambassador of Oman at UNESCO
7. Exhibition LES ROUTES DU PARFUM à l'UNESCO
8. Vassilis Vassilikos, Avi Shoket, Israel Ambassador and Creezy Courtoy
9. Vassilis Vassilikos and Creezy Courtoy
Contact:  info@perfumefoundation.org