Affordable Dental Solutions Brings Dental Implants to Easton
Dental implants in Easton start at only $2,000 and include the abutment and crown.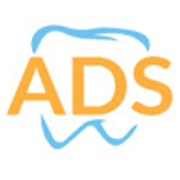 Press Release (ePRNews.com) - EASTON, Pa. - May 03, 2017 - Affordable Dental Solutions (ADS) has made dental implants affordable in Easton and the surrounding Lehigh Valley.
Starting at only $2,000, dental implants are a seamless solution to missing teeth. This low price offered by ADS also includes the abutment and crown, which add a finished and natural look to patients' dazzling new smiles.
"During a dental implant procedure, a prosthetic implant is placed into the jaw bone," explains Dr. Michelle Bernreuther, implant professional at ADS. "Over time, the bone integrates with the implant. The implant will feel and function similarly to your natural teeth."
ADS has already helped thousands of patients across Eastern Pennsylvania reclaim their smiles through implants and affordable dentures. Now it's time for residents of Easton and the Lehigh Valley to discover the transformative power of dental implants from ADS for themselves.
To learn more about affordable dental implants in Easton, visit: http://www.eastonimplants.com.
About Affordable Dental Solutions: Based in Eastern Pennsylvania, Affordable Dental Solutions is a provider of full dentistry services. For nearly a decade, Affordable Dental Solutions has offered patients procedures such as dental implants, crowns, and dentures at rates much lower than area competitors by utilizing state-of-the-art equipment and by negotiating discounts with implant manufacturing companies. Learn more at http://www.affordabledentalsolutions.com/
Source :
Affordable Dental Solutions