Africa-One Consulting & Research Pty Ltd Provides Trusted Outsourced Staffing Solutions in South Africa
Africa-One Consulting & Research Pty Ltd, a reliable business, and engineering consultation company, provides organizations with business process outsourcing solutions in South Africa.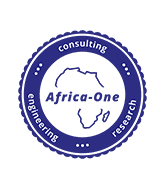 Press Release (ePRNews.com) - Africa - Jun 15, 2022 - Organisations will always need consulting platforms to guide them on the decisions they make concerning their business operations. They must seek such services, as this will help them serve their customers better and improve their productivity. Africa-One Consulting a& Research Pty Ltd is a dependable business and engineering consulting company that assists organisations and businesses with creating business ideas that yield stable and sustainable growth. By this, they are also able to achieve their goals faster and more effectively. Their services include project management & contract administration, outsourced staffing solutions, research services, business consulting services, safety, health, environment, risk, and quality management systems, and engineering services.
In response to a query about their consulting services, the spokesperson of Africa-One Consulting and Research Pty Ltd said, "Our focus as a success-driven company is to provide organisations with all the help they need to remain competitive in the industry where they serve. We recognise that the global market keeps expanding every day and that there is a need for businesses to improve their services at all times. Thus, we help our clients with developing new ideas and strategies that will set them apart from their competitors. With the solutions provided by our specialists, we guarantee that companies will be able to reach their target audience better and achieve greater results."
Through the business intelligence solutions provided at Africa-One Consulting, they can provide large and small businesses with the plans they need to raise finance, set fixed budgets, and meet their targets consistently. They believe that with a solid business plan, organisations can manage, run or start, and grow their businesses with much ease. By this, they can even create and offer better services and products that will put them ahead of their many competitors. With the role they play as a consulting service provider, they ensure to take careful and well-planned steps that will yield quality outcomes for their clients. Those searching for trusted and competent business consulting services firms can contact Africa-One Consulting for their services.
The spokesperson added, "With our solutions, you can expand your business and build new business ideas and concepts that will make you stand out among other businesses in your field. We are a success-driven company, and we always want to ensure that we present our clients with their desired results. Our engineering consulting services are focused on improving the projects of clients based on functionality, cost, quality, and design specifications. We provide this service for several engineering disciplines such as civil & structural engineering, electrical & electronic engineering, mining engineering, metallurgical & chemical engineering, mechanical engineering, and telecommunication engineering."
Africa-One Consulting and Research Pty Ltd are also recognised as business process outsourcers in South Africa. Their outsource staffing solutions include temporary staffing specialist assignment staffing, flexible staffing, contingency, and contract staffing, and project staffing.
About Africa-One Consulting and Research Pty Ltd:
Africa-One Consulting is a trusted and client-focused engineering and business consulting service. Organisations that would like to contact engineering services consultants can give Africa-One Consulting a try.
Contact Information:
Africa-One Consulting and Research Pty Ltd
Johannesburg Office
F81 Allendale Park,
Corner Le Roux Street &Morkels Close
Midrand, 1685
Phone: +27 11 027 5158
Email: info@africaone-consulting.com
Website: https://www.africaone-consulting.com/
Source :
Africa-One Consulting and Research Pty Ltd