Agricola Online Business & Trading Platform Is Launching Soon!
The main objective of Agricola Online is to provide an exceptional trading platform to buyers and sellers from various industries.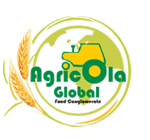 Press Release (ePRNews.com) - CROYDON, England - Jul 08, 2016 - Agricola Online, with the name Agricola Global is an online trading platform, which is going to be launched soon for buying and selling of wholesale products related to agriculture, farm machinery, grains, pulses, oils, packaged & canned foods, sea foods, dairy products, etc. It is one of the most wonderful opportunity for wholesale traders of the agricultural foodstuff, organic food suppliers and agro products exporters to amplify their business by subscribing to this website for selling and advertising their manufactured goods in the global market. The sellers and exporters who are interested in joining this platform at this time are even offered a two month early bird subscription at the time of website launch of Agricola Global Ltd. Unquestionably, it is an incredible chance for the farmers as well as business owners and agro products exporters for growing their business and receiving greater returns.
The company, Agricola Global Ltd. is an online platform
where manufacturers of packaged, canned and processed food, businessmen and people looking for agricultural exports, farm machinery and agricultural inputs (agrochemical inputs and anything related to agricultural export, farming and agriculture entirely) can visit and do business. Basically, it aims at fetching people at one place online, to buy and sell agricultural produce from all across the globe. This will give power to farmers all over the world as they will be able to sell their produce to anyone anywhere. It will also get together agro products exporters,manufacturers and producers of packaged & canned foods processed food, farm machinery and equipments.
Agricolaglobal.com aims at empowering farmers in India, Africa, south America, China or anywhere across the globe who are well prepared to earn their profit by selling directly to anyone anywhere and cutting out the need of any middle men. Organic food suppliers and agro products exporters, who are also well prepared, can also take advantage of the opportunities available through agricolaglobal.com to also be able to advertise directly and make the profits which will enhance their lifestyle. Agricolaglobal.com will also allow local farmers in African countries like Ghana, Nigeria, Kenya or India or any country to be able to place their agricultural exportson Agricola and sell to local folks not essentially selling to in a foreign country markets.
So, if you wish to sell your agro products on a large scale and earn big returns, you can take the benefit of this Early Bird Offer of FREE two months subscription that is offered at the time of the website launch of Agricola Global Ltd.
About the Company:A new online platform Agricola Global, for buying and selling wholesale agriculture products and machinery is soon going to be launched, which is going to provide a wide scope of business enhancement to those dealing with export of Agro-products!
Contact Details:
Agricola Global Ltd.
Name: Alinasamu
Address:- 108 Longheath Gardens,
Croydon, surrey
Phone No:- 0208 406 0778
Postal Code: CR0 7TN
Email : info@agricolaglobal.com
Web: http://www.agricolaglobal.com/
Source :
Agricola Global Ltd.