AI Whales Has First Successful meetup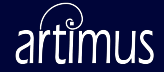 Press Release (ePRNews.com) - Cardiff, CF - Jul 22, 2018 - On February 14 2018, AI Whales had over 70 attendees at their first meet up at Tramshed Tech in Cardiff. The purpose of this meetup was to educate and inform individuals from a array of professional backgrounds how to implement AI in order to help startups, SMEs, employees, and their business development. The event was hosted by Artimus Solutions LTD, whose team of expert software developers and project managers main focus is to provide the best Artificial Intelligence and Machine Learning solutions on the market. A few aims of this event was to encourage networking between attendees, and contributing to Whales AI talks in the future.
"We covered an array of topics throughout this first meetup which aims to provide a solid foundation and direction for future areas" (Toby White, founder of Artimus)
AI Whales provided their attendees with a comprehensive introduction into varying mainstream fields of artificial intelligence. Some of these discussions included AI topics such as self-driving cars, business automation, data analysis, machine learning and biometric identification.The networking opportunity with other AI Whales attendees who are interested in the future of artificial intelligence was a valuable and enjoyable experience at the event.
"We encouraged networking amongst ourselves whilst enjoying some pizza and beer on the evening of the event to complement our Q&A with our enthusiastic audience." (Toby White)
One of the intentions of AI Whales is to develop insight into where AI is heading and clear up any misconceptions that are held around some of the hot topics concerning artificial intelligence. Be assured that it is never too late to come to an AI Whales event, there will always be an overview provided about what has been discussed in previous meetups. Any experts in AI or emerging technology fields are encouraged to contact Artimus about delivering presentations at AI Whales and sharing any insight into the future of AI.
Artimus Solutions LTD was created with a single goal: to accelerate the advancement of our generation into the golden age of Artificial Intelligence and Machine Learning. For more information about what Artimus does, visit them at https://artimus-uk.com/