Sparkbit Provides Software Solutions To Companies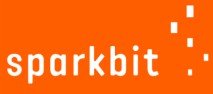 Press Release (ePRNews.com) - Warsaw, Poland - Apr 04, 2018 - Sparkbit is a software development company based in Warsaw. The company offers premium quality IT consulting services and software development outsourcing. Sparkbit also designs and implements complex backend systems in technologies, such as Scala, Python, and Java. They also create web applications using Javascript frameworks. The company specializes in Angular 2, Akka, Software, Telematics, Spring, Analytics, Sensors, Saas, Artificial Intelligence and Machine Learning as well.
Speaking about their mission, the software manager said, "Our company values user-friendliness of the product, high quality, openness, and transparency. We follow the best industry practices to make great software. The experts in our company strive to make sure that our clients receive custom-made software solutions that suit their specific requirements. We work closely with our clients at each stage of our work to build solutions that are maximally suited to the specific character of their sectors to help boost their businesses."
Sparkbit provides bespoke software solution with 100% compliance. Such solutions include web applications based on technologies like AngularJS, ExtJS, and Bootstrap, which are integrated into backend systems using REST APIs. Sparkbit engineers have for 15 years developed complex and reliable backend systems for different businesses. Their top priorities are security and scalability. They have in-depth theoretical knowledge, which allows them to understand and solve complex problems of the algorithm using appropriate tools for the job. Their agile approach and continuous delivery give clients constant access to latest versions of the software. Sparkbit has experience working on international projects with clients from the US and Europe.
"Sparkbit can build bespoke software solutions depending on the requirements of our client," the software manager continued. "Our company has a team that has knowledge in computer science with professional experience in the software development field. We can build entire systems or act as an outsourcing company that will support the development team of our customer. Our vast experience in areas such as digital libraries, information retrieval systems, enterprise application integration and many others make us your choice of software developer. Our competencies have been conferment by certificates from companies like Oracle, ISTQB, PRINCE2 and Scrum."
Sparkbit is a software IT outsourcing company that offers development support to companies. Software development requires constant collaboration between clients and software developers. Enterprises that need help with their projects can contact Sparkbit for support. Their experienced team of software design, development testing, deployment and support engineers can join with the company team of in-house developers and participate in their daily activities to provide successful products with a code that works. The Sparkbit team adapts quickly to ongoing projects while boosting their development speed. The company's areas of expertise include real-time systems, blockchain, machine learning, solutions for startups and telematics.
About Sparkbit
Sparkbit is a software development company based in Warsaw, Poland. The company offers premium quality IT consulting services and software development outsourcing. Sparkbit also designs and implements complex backend systems in technologies such as Scala, Python, and Java; as well as web applications using Javascript frameworks. The company specializes in Angular 2, Akka, Software, Telematics, spring, Analytics, Sensors, Saas, Artificial Intelligence, and Machine Learning as well.
Source :
Sparkbit