Airdrie Bayside Dental & Orthodontics Offers Dental Implants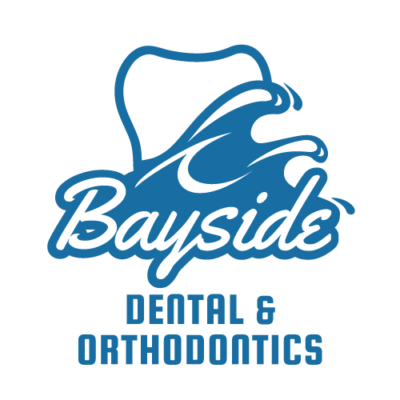 Press Release (ePRNews.com) - Airdrie, Alberta - Aug 24, 2019 - Airdrie Bayside Dental & Orthodontics is a collaborative dental practice clinic, offering patients with dental, orthodontic, and cosmetic services. Their team of experienced dentists specializes in different aspects of dentistry, bringing the latest advancements and skills in oral care to Airdrie, Alberta. The dentists at Airdrie Bayside Dental & Orthodontics are Dr. Randal Headley, Dr. Tim Barter, and Dr. Suzanne Cziraki. With their cumulative expertise, Airdrie Bayside Dental & Orthodontics provides patients of all ages with comprehensive solutions for their dental needs. They also offer convenient evening and weekend hours so they can always find a time to schedule an appointment.
The company spokesperson said, "We treat patients regardless of their age – children, teens, and adults. Through promoting dental care at a young age, we help identify problem areas early and work towards a healthy, long-term development of normal speech and good occlusion. Our goal is for all our patients to leave our offices with a healthy and confident smile. We pride ourselves in offering our patients with exceptional customer service. We tailor our procedure to patients' treatment plans and personal needs. If they don't need dental treatments to interfere with the teeth straightening, we offer Invisalign."
Cosmetic dentistry isn't an actual specialization; instead, it refers to any dental treatment that is done electively to enhance the appearance of your teeth, bite, gums, and smile. A bright and beautiful smile can boost your self-confidence, primarily patients having been concerned about the state of their teeth or gums for a while. Patients looking for a cosmetic dentist in Airdrie can rely on the services from Bayside Dental & Orthodontics. They offer a variety of cosmetic dentistry services in Airdrie to help patients look and feel their best.
The company spokesperson said, "We are proud to be a top Invisalign provider year after year. Because of our excellent results, we have been recognized by Invisalign and earned the distinction, awarded only to the top Invisalign providers nationwide. Experience counts and, we are known for achieving excellent results in highly complex Invisalign cases. When patients visit a dentist in Airdrie, they want to feel comfortable and leave with a long-lasting natural-looking smile. That's what our dentists at Bayside Dental & Orthodontics offer. If they would like to book a consultation for services or speak to us about insurance or other details, we are just a call away."
Dental implants are among the most significant innovations in the history of dentistry. They replace one or more missing teeth with an embedded titanium support structure in the jawbone, to replicate the missing tooth root. Implants offer a long-lasting solution for missing teeth, and if properly cared for, the tooth replacement can last for a lifetime. Whether the patient has one or more teeth missing, Bayside Dental & Orthodontics will replace the number of dental implants in Airdrie to ensure that their problems are addressed appropriately.
About Airdrie Bayside Dental & Orthodontics
A family dentist in Airdrie Alberta, Airdrie Bayside Dental & Orthodontics, helps many older adults enjoy good dental health. While older adults do tend to be more susceptible to developing tooth decay and gum disease, there are many steps that patients can take to keep their teeth healthy and active.
Contact Details
Company name: Airdrie Bayside Dental & Orthodontics
Suite 305, 800 Yankee Valley Blvd SW,
Airdrie, Alberta, Canada
T4B 3Y2
(403) 980-4245
info@airdriebaysidedental.com
Source :
Airdrie Bayside Dental & Orthodontics