Altor Safety: A Safe Personal Protective Equipment (PPE) Manufacturer, Offers Bulk Disposable Face Masks In The USA
Altor Safety, an American medical mask 3 ply supplier company, provides quality disposable face masks in bulk. They also offer these face masks at affordable prices.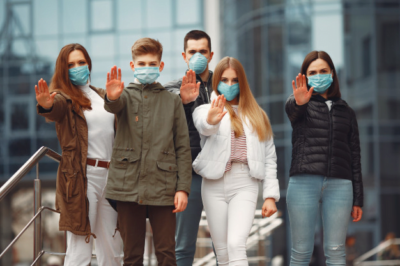 Press Release (ePRNews.com) - Valley Cottage, NY - Jan 28, 2021 - In a world where a shift in the order of global health has been necessitated by the COVID-19 pandemic and other diseases, which have questioned humans' sanity, it becomes more imperative to stay protected, regardless of the challenges that these diseases present. One such way to protect oneself and other people is personal protective equipment, of which face masks are highly instrumental and undeniable in the order of events. The world over, companies are producing these PPEs, and one leading manufacturer is Altor Safety, which offers quality bulk disposable face masks.
Responding to a query about the products they offer, Altor Safety's spokesperson commented, "The pandemic has undoubtedly upped the usage of personal protective equipment by both health workers and citizens who need to protect themselves from the scourge, as well as other diseases the world over. The need for these PPE cannot be overemphasized. As a leading manufacturer of PPEs, specifically nose masks, we can be bold to say that we are positioned with a powerful contribution to global health. Made in the United States, our clients can be rest assured of the quality, produced in line with industry standards, and can be sure of it offering absolute protection to users."
Altor Safety offers bulk products, and customers can buy best disposable face masks in bulk from them at pocket-friendly prices. In Valley Cottage, New York, they have multiple production lines that manufacture 3ply Disposable Masks in bulk for their teeming customers and clients. As the COVID-19 crisis began to unfold and the gap between production and delivery in the USA deepened, Altor Safety realized they could step in to help close this gap. They thus ensured that the safest and highest quality products would make their way to the American public and build a newer, safer future for everyone, despite the challenges experienced by all and sundry at this time.
The spokesperson further added, "Our masks are designed for maximum comfort and protection and feature an adjustable metal nose-bridge piece for a flexible and customizable fit. These disposable face masks are made with 100% USA raw materials. As we continue to grow our distributor network of bulk disposable face masks for sale, we keep more and more Americans safe with access to high-quality disposable 3ply Face Masks. If you need these high-quality face masks that function to keep everyone safe, despite this debilitating challenge faced the world over, we are available to have them delivered to you."
As one of the leading safe medical PPE manufacturers in USA, Altor Safety ensures that the face masks are individually tested and packed in New York to provide the best quality.
About Altor Safety:
Altor Safety is a Personal Protective Equipment (PPE) manufacturer based in the United States, known for the design and manufacturing of disposable masks. They can also be regarded as American's medical mask 3 Ply supplier company, renowned for their quality products.
Contact Information:
Altor Safety
711 Executive Blvd,
Suite C | Valley Cottage, NY 10989
Email: sales@altorsafety.com
Phone: (855) 378 5055
Web: https://altorsafety.com/
Source :
Altor Safety