Altor Safety Provides Quality PPE in the United States, including Disposable Masks
Altor Safety, a personal protective equipment manufacturer based in the USA, offers quality PPE in the United States, including disposable masks.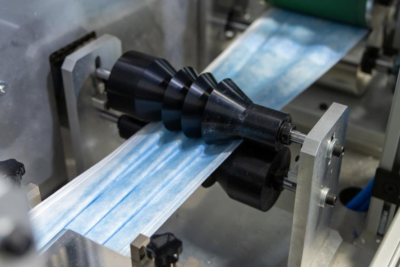 Press Release (ePRNews.com) - Valley Cottage, NY - Jan 08, 2021 - Personal Protective Equipment (PPE) are quite a necessity to stay protected from every form of hazard, which includes but not limited to construction, environmental, and health hazards. The outbreak of diseases and sicknesses further makes protective equipment more expedient, one of which is disposable masks, which have become more important, especially due to the circumstances occasioned by the coronavirus pandemic. All over the world, there are a number of PPE manufacturers designing and making products to cater to the needs of their clients. In the United States, Altor Safety, a personal protective equipment manufacturer, offers quality PPE, including disposable masks.
Responding to a query, Altor Safety's spokesperson commented, "Everywhere in the world; including the workplace, the home, and on the streets, there are hazards that could expose anyone to certain levels of injury. There is, therefore, the need for the constant usage of Personal Protective Equipment (PPE), which helps to safeguard the lives of people while they do what they know how to do best. In a pandemic ridden world, occasioned by the coronavirus, the need for the use of the PPE like disposable masks have been upped, and at Altor Safety, we are well-positioned to have citizens of the United States, and other parts of the world stay safe, with our uniquely designed disposable masks."
To Buy PPE Made in USA is made easy, as people can get to purchase such items like the Altor Face Masks, made in the United States seamlessly, which is in line with the highest medical and industry standards. These masks are in stock in bulk and they come with a 100% satisfaction guarantee, which in the event of customers not being satisfied, can get to have a refund or have a replacement of the order. The masks are designed for maximum comfort and protection, and they feature an adjustable metal nose-bridge piece for a flexible and customizable fit. These disposable face masks are made with 100% USA Raw Material, with much attention to details applied to its production.
The spokesperson further added, "We, as a trusted American medical mask 3 ply supplier, ensure that our customers have easy access to some of the most high-quality 3 ply face masks that can be found in the market. Right from enabling customers to ordering these masks from the comfort of their homes or offices, to providing them with free shipping, we take care of it all! And that's not all: as a leading surgical mask manufacturer in USA, we also go out of our way to make sure that these masks are offered to our customers at affordable prices anyone can imagine!"
People who need to purchase Disposable Masks in Bulk  can do so on the Altor Safety website from the comfort of their homes and office, and have their items delivered to them in little time.
About Altor Safety:
Altor Safety is a Personal Protective Equipment (PPE) manufacturer based in the United States, known for the design and manufacturing of disposable masks. Individuals Looking For 3 Layer Mask Made in USA can make orders on their website.
Contact Information:
Altor Safety.
711 Executive Blvd,
Suite C | Valley Cottage, NY  10989
Email: sales@altorsafety.com
Phone: (855) 378 5055
Web: https://altorsafety.com/
Source :
Altor Safety