ANT Communications Provides Reliable Internet Connection Package Services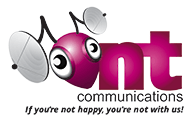 Press Release (ePRNews.com) - New South Wales, Australia - Jan 04, 2018 - ANT Communications offers excellent internet connection packages for clients based in Australia. They have grown in popularity over the years due to the fact that they provide these services to residents of rural areas that are not reached by a majority of other internet providers. The company offers their services at cost-effective rates that boast ideal financing solutions and their main objective lies in the provision of connectivity services to clients who might not have otherwise been able to enjoy such utilities. Having been in operation for a number of years, the organization features a friendly staff that is willing to work with customers to get them the ideal package to suit their various needs.
Speaking about how ANT Communications became the leading provider of connectivity services in the country, the Managing Director said, "We offer some of the best pricing in the country, especially when considering the range of regions we serve. Most urban locations might enjoy lower fees due to the fact that such setups have already been organized and all they would need is a router to access these services. We, however, strive to provide our internet connections to locations that might not have such commodities and thus will require our involvement from start to finish regarding the placement of various technological provisions."
Commercial establishments seeking internet providers in Australia can contact the company for advice on the best package suited to their requirements. The kind of package chosen will depend on factors such as the bandwidth needed for their activities, the number of people involved regarding browsing, the budget constraints that might limit certain options, and the length of the period planned for concerning maintaining these services. All a potential client has to do however is reach out to the providers with their particular needs and one of the expert professionals available will guide them through the various alternatives on offer.
Speaking about how one can conduct an NBN plan comparison online, the Head of Account Management stated, "All data concerning various plans and their comparative prices can be accessed via our online platform. The kind of packages available is designed according to the number of capabilities needed by the subscriber. Packages start from 12mb down – 1mb up which can suit basic tasks such as emailing and social networking, and extends up to 100mb down – 40mb up which can be utilized in streaming large video files without any lagging among other capabilities."
Those interested in satellite broadband plans online can enjoy a variety of benefits including increased freedom regarding the location, where one can set up their internet connection, enhanced safety of the users. This is because it maintains their ability to connect easily with others even in remote locations, which is essential if one is travelling to an area where they might possibly need some emergency assistance, and an improved auto-seeking unit that has made it easier for alignment activities, which one can carry out with the simple push of a button.
About ANT Communications
ANT Communications is the leading provider of internet connection services in Australia. Their capabilities allow them to reach even the most remote locations in this region and they boast a variety of packages that clients can choose from.
Source :
Ant Communications