ANT Communications Provides Fixed Wireless Nbn Plans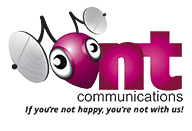 Press Release (ePRNews.com) - New South Wales, Australia - Sep 07, 2017 - ANT has been offering Internet Services to users in Remote areas across Australia. They have nationwide coverage and operate their business around Satellite Broadband, NBN Fibre, Internet Fixed and Wireless, ADSL & VOIP so they understand their customer's needs. Because of their value for money and exceptional customer service, current Satellite Broadband Internet users chose ANT Communications as their service provider. As a result they are glad to declare that ANT has been chosen as one of the few approved NBN Service Providers for satellite and Fibre Broadband Internet.
In a recent interview, the Brand Manager said, "ANT has cheap Nbn plans and to use ADSL service one must have an active phone line and an ADSL modem. If you do not already have a compatible ADSL Modem, ANT will supply one to you at a cost of $129.00 for a four port modem with VoIP capability. The casual connection takes the hassle out of switching to the NBN when it reaches your region. As an NBN provider we will make sure you have a seamless transfer from ADSL to NBN. Plans depend on the ADSL speed available in your city. Speed for clients will depend on their location, volume of traffic through the network, software, signal strength, your equipment, and download source."
No matter where one lives in Australia, your broadband couldn't be friendlier, faster, easier or cheaper than this. What they are most proud about is simply how happy their clients are with the personal customer service and back-up that they offer them with, and the enthusiasm that the bring to building relationships. Their name is Ant and they are the proudest, passionate, caring, helpful, fun and most friendly communications firm in this New South Wales. And that's a fact. It's so simple, no confusing hidden costs, set up fee, a choice of casual connection or 24 month contract, and BYO Modem/router or they can supply one
Speaking about fixed wireless Nbn plans, he added, "If you are in a NBN Wireless service region but is not already connected, the installation will involve the installation of an outdoor antenna box on the outside of your house (the Premises Connection Device). The installer will then drill a small hole through your wall and feed the cable through into a wall plate that will be installed inside the house. A cable runs from there to the Network Termination Device, which looks like a broadband modem. There may also be a separate power supply box."
The firm also supplies cabling, modem, tripod, ODUs, and digital inclinometer. They also supply satellite dishes, compasses, satellite meters, and wireless routers. They've a demonstration DVD with the setup guidelines. They provide the satellite finder software which makes setup easy, making them the best internet providers in Australia.
About Ant Communications
It's a leading telecommunications company in New South Wales. They offer internet services with packages like data, VoIP, and more. They serve organizations and individuals with high-grade connectivity services that come at fair rates and no downtime. Check Ant Communications for internet plans online.
Source :
Ant Communications