Anti-Bullying Organization Honors Florida High School
At Boca Raton Community High School, no one eats lunch alone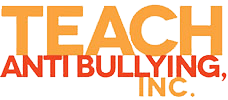 Press Release (ePRNews.com) - BOCA RATON, Fla. - May 01, 2017 - In Florida, no student at Boca Raton Community High School eats alone thanks to a little club called We Dine Together. Each day, these students walk around their school's courtyard introducing themselves to any and all of their classmates spotted eating alone during lunchtime.
And, Teach Anti Bullying Inc. took notice. Teach Anti Bullying (TAB) is a PA-based non-profit whose sole purpose is to raise awareness and support families and children who are being impacted by bully-related issues in their school or community.
TAB founder, Dr. Claudio Cerullo, reached out to Mr. Jordan Hernandez, club adviser, to show support, but more importantly to honor the students and their teacher. On April 26, 2017, Teach Anti Bullying Inc. honored Mr. Hernandez and students Denis Estimon, Allie Sealy, Kinsley Florestal and Jean Max Meridieu with gold medals, a $100 check to further their club, and a plaque which reads "Thank you for your compassion, empathy and love for those who dine alone."
"There is a chasm that is created during lunch – it is one of the most divided and segregated times of the day across our country," says Mr. Hernandez. "This club has been able to bridge that gap of difference and bring people together."
About Teach Anti Bullying Inc (TAB):
Teach Anti Bullying Inc is an anti-bullying and school violence prevention non-profit that assists schools, communities, and organizations nationwide in the programmatic development of both bullying prevention and school violence preparedness. More information is available at www.TeachAntiBullying.org
Source :
Teach Anti Bullying Inc.