AOFE Added 3 Unique Cat Eye Styles to Its Designer Mirrored Sunglasses Collection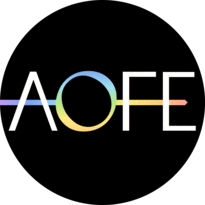 Press Release (ePRNews.com) - Florida, United States - Jul 16, 2021 - AOFE is a company that is known for providing affordable, top-notch sunglasses in the US. They offer masterly crafted sunglasses with unique designs to elevate individuals' fashion statements. Their sunglasses come with high-quality lenses that protect the eyes from harmful UV rays while providing ultimate comfort to the user. The company is passionate about bringing exclusive designs to their customers whenever they think they have the time to indulge a little and rise above the mundane.
The company spokesperson said, "At AOFE, we are committed to offering our customers with sunglasses of unique design whenever they choose to add a little upgrade to their outfit. We have extended our collection by offering new glasses with unique features. The glasses include Jocund, Zing, and Elfish. The sunglasses are cat-eye styled, with each having different lenses material and frame material. Furthermore, they are available in different colors, including black, blue, brown, and more. Our Jocund sunglasses are polarized wooden sunglasses with a classic design that meets modern. Its frame has a texture of natural bamboo with glaring mirror-finished lenses. To buy these designer cat eye sunglasses customers at affordable price customers can visit New Collection on our website."
Buy mirrored shield sunglasses from AOFE. They have an extensive selection of quality bulk mirror polarized and vibrant, colorful sunglasses. The sunglasses have been perfectly designed to match any outfit. They offer metal framed, plastic-framed, wood-framed mirrored shield sunglasses, and more. Additionally, the sunglasses usually come with assorted colors, styles, and many shapes, such as geometric round and square, heart-shaped, and more. Their buyer-friendly site makes it a cinch also to buy the mirrored shield sunglasses in bulk. Moreover, buying sunglasses on their site is a quick process with time-saving options. By just using the drop-down button, customers will sort through the selections in a snap by choosing their desired price range.
The company spokesperson added, "Our Elfish sunglasses is an ultra-inspiring collection of oversized cat-eye style glasses. The glasses are ideal for women and are pocket-friendly priced. Its unique cat-eye style is immaculately engineered with premium metal frame and mirror lenses to get individuals twinkling with amazement. Its lenses material is polycarbonate and provides UV400 protection. Furthermore, the sunglasses are anti-reflective. To know more, customers can contact us."
AOFE is among the leading suppliers of high-quality eyewear fashion sunglasses in the US. The company was founded on the belief that fashion should be equally available at all. Their team has been persistently working to change the way individuals think about fashion by providing a premium collection of sunglasses and many other accessories at reasonable prices. They understand the unique story behind every pair of sunglasses, and they have consolidated and launched mission 2.0 to transform customers' sunglasses collections. So, those wanting to order mirrored oversized sunglasses should consider visiting the company's website.
About AOFE
AOFE is a company that is known for bringing offbeat and enticing sunglasses to the market. They offer great deals on the hottest styles of sunglasses.
Contact Details
AOFE
8345 NW 66 ST
Miami, Florida 33166-2696,
United States
Telephone: (786)-673-0727
Email: help@aofestyle.com
Website: https://www.aofestyle.com/
Source :
AOFE