HGVT Provides Exceptional Class 1 Licence Training Services in the UK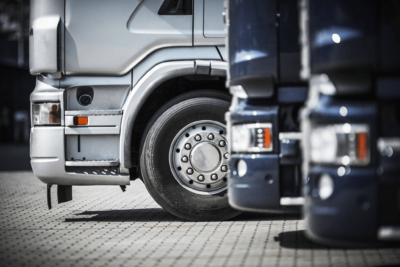 Press Release (ePRNews.com) - London, UK - Jun 03, 2021 - HGVT is a leading provider of LGV, PCV, and HGV training in the UK. They have dedicated instructors who are committed to providing exceptional services. The company trains for some of the most prominent organisations in the UK, including Enterprise PLC, DHL, the DWP, HSS Hire, Hackney Council, and many more. They offer super-competitive prices. Thus, one can save a last of cash with daily discounts. The company uses the best vehicles and learning materials to ensure clients get the best possible learning experience.
Speaking about the company's HGV training services, the company spokesperson said, "We provide low-cost HGV training solutions. Our services prepare clients to take their practical skills tests at approved testing facilities. We have competent and experienced professionals who help clients become safe and successful drivers. To start the HGV training, one needs to get a driver CPC."
An HGV Cat C+E licence is an excellent option for professional drivers wanting to increase their income and enhance their professional HGV driving CV. It allows one to drive a vehicle weighing over 7.5t that has a separate or detachable trailer. The HGV Cat C+E licence is also referred to as a Class 1 licence. To qualify for this licence, individuals need to be at least 18 years old and hold a valid LGV CAT C or Class 2 licence. Those wanting class 1 HGV licence training can contact HGVT. The company is committed to providing exceptional training services. They usually train their clients for 20 hours behind the wheel and prepare them for their final DVSA test.
Speaking about the duties of a Class 1 HGV driver, the company spokesperson said, "There are various things a Class I HGV driver needs to do in a typical day. They include supervision of loading and unloading of goods, vehicle maintenance, planning of delivery routes to ensure optimum efficiency, and many more. The Class I jobs can be found online via job boards, agencies, and recruitment websites."
HGVT offers Cat C Class 2 licence training in the UK. The licence qualification gives clients the broadest range of vehicle they can drive, including bin lorries, trucks, and many more. The company helps one to apply for his or her provisional licence. They have a team of experienced training coordinators who are always ready to help whenever one needs them. The coordinators help one complete forms, assist in arranging medicals, help out with software issues, and many more. Their ample experience enables them to turn a complicated and potentially stressful licence acquisition process into a smooth, effortless transaction.
About HGVT
HGVT offers a wide array of quality training services such as HGV class 1 licence training. The company usually takes care of all complicated forms, medicals, and theory test. They have several excellent customer reviews. Thus, clients can rest assured of getting high-quality services from the company.
Contact Details
Company Name: HGVT Limited
Unit 160, 4 Fortress Road
London, NW5 2ES
Telephone: 0333 060 1626
Email: info@hgvt.co.uk
Website: https://www.hgvt.co.uk/
Source :
HGVT Limited