HGVT Provides A One-Stop Training Solution for Companies' Transport and Logistic Needs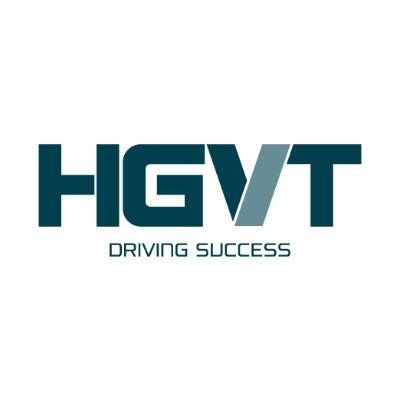 Press Release (ePRNews.com) - London, UK - Apr 08, 2021 - HGVT is a training company that specialises in providing a one-stop training solution for companies' transport and logistic needs. With over 60 plus training centres right across the UK using the best vehicles and dedicated instructors, the company can deliver training wherever one is in the country. They provide training for a whole host of different licences, from lorry drivers, ambulance drivers, horse drivers to caravan users, forklift operators and more.
Answering a query, the company spokesperson said, "With a CAT C1 licence, one will be permitted to drive vehicles between 3.5 and 7.5 tonnes in weight, which includes a lot of different types of service vehicles. This implies that by adding a CAT C1 element to his or her licence, a person gains access to a variety of flexible and exciting roles all across the UK that offer competitive starting salaries and career progression. The roles one can take by having such a licence include ambulance driver, HGV driver, multi-drop driver and mechanical sweeper driver."
CPC is a set of standards applied to initial driver training and career-long continuing education. The standards were established to ensure all professional drivers are both competent and proficient. So, all new drivers seeking to obtain their first category C or category D licence should undergo a complete training programme that includes initial CPC training. Individuals can get driver CPC training from HGVT. They are the one-stop solution for all initial CPC training. The company successfully move most of their student through the qualification process and training in a matter of weeks. To enrol, clients can visit the company's website.
Responding to an inquiry on how fit does one need to be to hold an HGV license, the company spokesperson said, "The medical rules governing who can and cannot drive an HGV are very strict and for a good reason, as losing control of lorry weighing several tons is likely to have lethal consequences. Some of the guidelines that govern who can and cannot drive include the guideline on eyesight which states that an HGV driver must be able to read a number plate from a distance of 20 yards with or without the assistance of glasses or contact lenses. On the guideline of epilepsy, one will only be allowed to get behind the wheel if it's been at least five years since his or her last seizure and that during that time, he or she have not been taking any anti-seizure medications to control it. To learn more, clients can contact us."
Getting through an HGV theory online test is an important, initial step taken on the road to becoming a professional driver. The test form parts of the CPC that all new drivers need to pass and then keep up-to-date to remain on the road. HGVT, UK's largest HGV training provider, is fully committed to helping clients get through all aspects of their HGV training. They provide the very best help to those looking to enjoy a long and profitable career as an HGV driver. Combined with its online software training, the support they offer gives one all the tools they need to succeed.
About HGVT
HGVT is the UK's largest provider of LGV/ HGV training. They train thousands of people each year to get their HGV Class 1 and Class 2 licence.
Contact Details
Company Name: HGVT Limited
Unit 160, 4 Fortress Road
London, NW5 2ES
Telephone: 0333 060 1626
Email: info@hgvt.co.uk
Website: https://www.hgvt.co.uk/
Source :
HGVT Limited