Appinventiv Showcases its Android App Development Services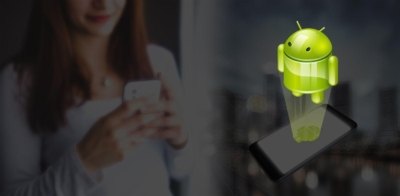 Press Release (ePRNews.com) - NOIDA, India - Nov 04, 2016 - Appinventiv has established itself as one of the leaders in Android app development, in a matter of just two years of time. It is known as one of the preferred brands in the mobility space, building fluid apps. Android enjoys a market share of 78 % in the Android OS market.
Appinventiv has built popular and powerful Android apps and this was never an easy task. There are innumerable Android apps that are floating in the market and Appinventiv has managed to stay ahead of its competition. While developing the Android application, Appinventiv realized that understanding the need of their customer and addressing that need is the key to Android app development. Appinventiv, not only builds an Android app for the client's business but is also responsible for developing a strong presence for its customer business. They emphasize on building customized Android apps that are visually appealing, engaging and has a business-centric design. They ensure that their erudite and highly skilled team of app developers prove their dexterity in the various segments of Android app development.
In the words of Prateek Saxena, the MD of Appinventiv, "We believe that an idea need to be put into the right perspective, with a collaborative process of Android app discovery in place and we excel in providing an end-to-end Android application solution, that is tailored to the business needs of the customers, thereby empowering them with a rich, user-centric app for their business, maximizing the profit."
The adept team of the app developers at Appinventiv focusses on two factors for Android app development, easy to use and easy navigational features. The Android apps are incorporated with features such as real-time responsive design and glitch-free functionalities, while showcasing their amazing designs.
Appinventiv is bestowed with highly proficient app developers, who have in-depth knowledge on the various libraries needed for Android app development, application framework and other latest technologies. This enables them to build user-centric Android applications, rigorously tested on simulators and then successfully ported to the diverse mobile devices.
You may contact us to find out more information about the kind of projects we undertake in Android app development services: https://appinventiv.com/
About Appinventiv
Appinventiv, is one of the leading developers of Android apps, which established it's niche in the mobility space, quickly and over a short span of time. They have a team of skilled Android app development team (https://appinventiv.com/android-application-development) that has worked with the cutting edge technologies, across a diverse range of devices, starting from smartphones and right upto ioS, Wearables and IoT. They believe in building an optimized Android app that maximizes the business potential of their customer base. They build powerful Android apps for their customers, ensuring a higher ROI.
Source :
Appinventiv