Ari Glass on Generating High Returns through Alternative Investments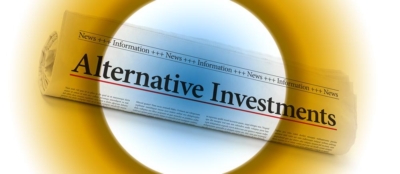 Press Release (ePRNews.com) - New York - May 09, 2017 - Today's capital market is making institutional and individual investors focus on alternative forms of investment, especially hedge funds, the most well-known alternative investment form. These pools of investment capital offer plenty different investment strategies, which over time has helped them turn into a widely accepted form of investment. Ari Glass is a New York City-based fund manager who has managed to build a track record of success and generate high returns on the assets under his management.
Same as Mr. Glass, in order to earn an active return for their investors, fund managers have learned to employ a number of different strategies. Because these specific alternative funds use different investment strategies, they are often classified according to investment style.
While traditional and mutual funds, both of which are usually long-only, have to stick to stocks or bonds, alternative fund investments offer wider investment latitude than other funds. Ari Glass has created a truly efficient portfolio relying on diverse investments that respond to market events differently.
The fact that alternative funds can basically invest in anything, from real estate, land, derivatives, currencies, and stocks, makes them even more attractive. Since nowadays there are so many types of funds in the investment universe, it is extremely important for the investors to learn how to make smart decisions at a favorable time. When it comes to determining returns, every fund manager and investor has his exclusive take or how this should be measured, and Ari Glass is no exception. Over the years he has developed a unique way to measure the returns or the alpha of an investment strategy.
Despite the high cost of managing, on average, realized alternative funds returns are higher than traditional forms of investment. Funds managers aren't limited in their use of different investment techniques and strategies, therefore, they can easily exploit inefficiencies in the capital markets. Some funds provide complete portfolio protection in case of a market risk, while other funds only partially protect the portfolio from market exposure so that they can exploit the dynamics of the stock market movement. Regardless of their complete or partial protection, one thing is sure, alternative funds can help increase portfolio efficiency while employing a vast range of trading strategies in both traditional and non-traditional markets.
In order for investors to benefit fully from the funds' diversifying potential, they need to find an experienced manager that can add significant value over time. As the founding partner and managing member of Boothbay Management, Ari Glass has raised over $2 billion in capital for alternative investment vehicles in the emerging fund space. When it comes to alternative investments, it's important to know that performance can vary widely, mainly because not all hedge funds are created equal. That is why in order to generate returns, investors in alternative investments usually rely more heavily on their manager's skills, rather than the broad market movements.
Source :
Reuters