Australian Lawn And Garden Company, Lawn.com.au Announces Rebrand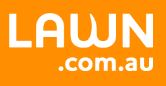 Press Release (ePRNews.com) - Milton QLD - May 12, 2020 - Lawn.com.au is excited to announce their rebrand. Formerly known as MyLawnCare, Lawn.com.au is regarded as one of the top Australia lawn and garden companies. The professional lawn company will still provide the same excellent services with simple booking solutions available online.
Though they have rebranded, Lawn.com.au provides the same great range of garden maintenance services to their customers. Some of the options for lawn care include mowing, edging, weed eating, gardening, lawn aeration, and design to improve the look and health of their customer's landscape. Their fully insured team is equipped to handle any challenge.
Lawn.com.au proudly serves the areas of Melbourne, Sydney, Perth, and throughout Australia for all their lawn care needs. Started by brothers, Toby, Alex, and Jason Schulz, Lawn.com.au got its start with maintaining their parents' lawn. What they found is that providers were inconsistent, pricing was outrageous, and in general, experienced disappointment.
They knew there had to be a better way for homeowners to get the landscaping services they need. Since then, the brothers have built the company on the foundation of treating each customer like family and giving them the high-quality lawn care services they desire.
CEO Toby Schulz had this to say about their dedication to service, "Our goal is to provide a reliable and high-quality service, with exceptional customer support through our full-time support team and provide consistent and fair pricing through our flat-rate pricing model." Though they have rebranded their company, the staff and technicians will go above and beyond to ensure every aspect of their customers' experience is 5-star.
Where Lawn.com.au excels is how simple they've made ordering lawn services, such as their highly requested lawn mowing. When a customer visits their website, they will quickly find a query to obtain a free quote. Getting lawn care services from the professionals at Lawn.com.au starts with filling out a few critical details like name, address, service, and frequency.
No matter the request, be it lawn mowing or extensive gardening, they have you covered. As they say, the grass is greener with Lawn.com.au. Though the business name may have changed, the quality of service and dedication to exceptional customer service remains their top priorities.
For more information about Lawn.com.au please visit their website at https://lawn.com.au/ For questions about the rebrand or their services, contact the team at 1800 952 423 or by email at hello@lawn.com.au.