Bark Capital Partners shifts attention to natural resources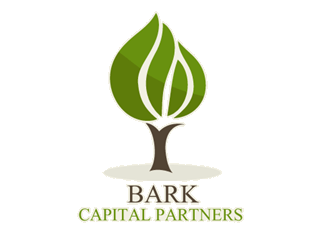 Press Release (ePRNews.com) - Hong Kong/WAN CHAI - May 25, 2017 - Bark Capital Partners today announced that they will be significantly investing in to the industrial sector.
The business will now focus on Bark Capital Partners' core competencies of precious metals and minerals used in manufacturing.
Bark Capital Partners have formed a Natural Resources Trading team which will manage the day to day operations of the department. The financial derivatives and precious metals businesses will be integrated into Bark Capital Partners' Fixed Income and Currencies platform.
Bark Capital Partners' Chief Market Strategist, Ms. Petra Zhou commented on the new business model saying "As part of the remainder of this year's strategy, we are actively managing and reviewing our business portfolio. The decision to refocus our commodities business is based on our identification of more attractive ways to deploy our capital and resources for the best return for the clients of Bark Capital Partners."
"This decision will result in Bark Capital Partners dedicating more trading desks for precious metals, dry bulk, energy and agriculture,"  added Petra Zhou, Chief Market Strategist of Bark Capital Partners.
About Bark Capital Partners:
Here at Bark Capital Partners, we understand that not any two individuals are the same. Each individual travels their own unique path driven by personal beliefs and values.
Our investment process is person-orientated rather than product-driven.  We take a holistic approach to realizing and fulfilling your lifestyle and dreams. Bark Capital Partners firmly believes that your lifestyle choices should resemble your financial objectives and we use our dynamic knowledge and expertise in order to determine the best strategy for you.
Our promise is to help you realize and achieve your financial goals and aspirations by researching and constructing a personalised financial strategy with an appropriate level of risk.
Our dynamic personnel will work closely with you to determine and focus on your unique financial objectives.  We conduct this fact-finding through a meticulous discovery process highlighting your concerns and putting together strategies to address your unique objectives.
Bark Capital Partners' investment philosophy is built on the principle of innovative thinking, trust-worthy actions, and responsible portfolio management. Since first opened our doors in 2005, Bark Capital Partners has established a firm presence in the region by helping clients achieve their financial objectives by utilizing a process that protects and maximizes their wealth, allowing our clients to enjoy their wealth.
For more information visit http://barkcapitalpartners.com/about-us/