Be One of the LEGO Ninjago Team
Bright, brave and cheerful ninja from LEGO collection became famous not so long ago but amazing computer games already here with new entertainment website.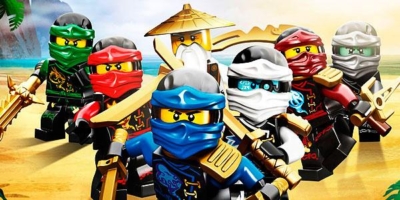 Press Release (ePRNews.com) - NEW YORK - Jun 20, 2017 - Coming into the world in 2011, brave plastic warriors attracted the attention of not only fans of the famous constructor kit – thousands of boys and girls with unprecedented enthusiasm are carried away with their history and adventures. Popularity Spinjitzu came out of the ordinary constructor kit and now they live their own lives on the pages of books and magazines, on the screens of movie theaters and in popular computer games.
It is easy to get into realistic, plausible and entertaining world of Ninjago – brave heroes and their wise teacher will happily meet guests on web site www.eNinjago.com. Brave Cole, Kai, Jay, Zane and desperate Nya will gladly bring everyone in exciting, nut dangerous online adventures.
Players, which aren't afraid of dead men, skeletons, dragons and snakes can participate in battles with bogey squads and help brave ninja in beating of enemies' attacks. Then you can go right to enemy's den and try to find cherished super-weapon, which will be very useful for heroes.
Players, who don't like shooters and fighting, can enjoy games with arcade plot, because searching treasures in tangled labyrinths is crucial for defeating enemies too. Games-training for speed, attention and agility can be passed alone and in company of friends, invited through social networks. Logical teasers, coloring and puzzles will appeal calm and contemplative fans of ninja looking alike Zane.
Under the guidance of wise and patient Sensei Wu, everyone can pass online-training and become real master of ancient martial power of Spinjitzu. Maybe you need more than one try, but patience and industry will bear fruit, especially that they are necessary for future ninjas.
In the interim you can listen to familiar melodies and songs, going to music page. And colorful and dynamic pictures or portraits of Ninjago heroes are available not only for view – you can download them to computer or mobile device.
Access to world of Ninjago on http://www.eNinjago.com is allowed in any time without registration and downloading games to your PC. Come, play, share impressions and recommend best games, granting them with good rate and increasing rating.
About site www.eNinjago.com
Bright world of LEGO constructor kits and Ninjago sets is recreated on the site www.eNinjago.com and will present a lot of impressions to young and adult fans of company product. Website will acquaint you with main characters of Ninjago series, explain their differences, characters' peculiarities, used weapons. Big online game collection will offer you to pass interesting missions in arcades, fights and puzzles to help characters in fighting enemies and confirm your high ninja status.
Web-site: http://www.eninjago.com
Twitter: https://twitter.com/eNinjagoCOM
Google Plus: https://google.com/+eNinjago
Source :
eNinjagoCOM

Business Info :
eNinjagoCOM
160 Varick Street
New York City, New York - 10013 United States
Website:
http://www.eninjago.com