New Mahjong online games for everyone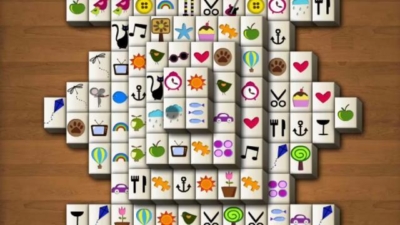 Press Release (ePRNews.com) - NEW YORK - Mar 17, 2017 - We are introducing a new line of logic Mahjong games from the company MahjongGames.us. Register online from the 20th to the 30th of June, participate in competitions, score game points and become the most active player!
Train your memory and observation capacity, patience and attention – and win prizes! You do not have to go to China or Japan, to become a monk at Shao-Line or to live as a hermit in the Tibetan mountains.
Everyone will understand the rules of the game Mahjong. It is necessary to clear the board from all the tiles with their hieroglyphs, figures or circles and dots. Remove pairs of those dies that are at the edges and are not blocked by others. In some games you will have access to magic bonus tiles, which will give you the right to remove all the dies of one denomination or pull some out of the bottom… There are also games with a "mix" function that allows you to find a way out even from the impasse.
You will not require special efforts: Puzzle games Mahjong Online invite children and adults to play online.
The range of games is impressive! Quests and classic Mahjong, children`s games with paired images and super complex old games are waiting for you… Games are colored, bright, with a two- or three-dimensional graphics, pleasant music and simple control.
Release the butterflies or look for ancient artifacts; conjure with alchemical formulas, or have fun with the pets; descend into the depths of the sea or walk along Japanese gardens … It is only a small part of what you will find on our website.
Let Mahjong Butterfly free, play Mahjong Gardens, walk along the Chinese gardens, and dive into the ocean in the games from the company PlayJong. Many our games will provide you with a variety of storylines and extra quests. Ancient Japanese games, nice graphics and simple control are waiting for you. There are also special versions for professional mahjong players.
Mahjong looks like the work of an archaeologist! You open the secrets of the ancient game layer by layer. Sometimes you do not have to hurry, and sometimes you have to take time into consideration – in some games there is a timer. If you manage to win, you will gain game points. A player who receives the highest score per month will receive game discs or soft toys.
On the official website http://www.mahjonggames.us you will find the classic versions of the game Mahjong, as well as some downloaded computer versions. Ancient Chinese games, pleasant background music, user-friendly control are the main features of this developer. But this is not the entire charm, unforgettable quests and storylines are waiting for you.
Immerse yourself in an ancient Japanese puzzle game Mahjong. These games are useful if you want to have a rest for 5-10 minutes. Each game has nice graphics, soundtracks, simple control. In some games you can participate in the online rankings and change graphics (using templates). There are multilevel mahjong games for professionals.
Rules of the game are quite simple. You just have to remove identical tiles from the game board of the same level. So the game is suitable not only for adults but also for children. In addition there are some games with storylines that can please the fans of quests and adventures. There are Mahjong Gardens, Mahjong Butterflies, Japanese Gardens, and others among the most popular games.
Source :
MahjongGames.us