Best Digital Agency Making Web Development and Android App Development Company Search Easy and Effective
Best Digital Agency makes the search for digital marketing organizations, such as web development and android app development companies, convenient in the UAE.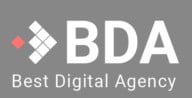 Press Release (ePRNews.com) - Dubai - Jun 26, 2019 - In this digital age, digital advertising is one of the most competitive industries in the world. Every business and organization strive to be seen and found effectively and efficiently online. Resultantly, they search for ideal service providers that can fulfill their project requirements in the best ways possible. Doing the same in the traditional manner, including using newspapers, acquaintances, media and certain resources on the web for references, involves great effort and time. Committed to enabling people to find and zero in on digital agencies that best fit their criteria quickly and conveniently, Best Digital Agency has revolutionized the way digital marketing organizations used to be searched in the UAE.
In response to a query related to Best Digital Agency, the company spokesperson in a recent interview stated, "Best Digital Agency (BDA) is our online platform dedicated to making the otherwise time-intensive and difficult digital agency search easy and rewarding. It has been designed to offer comprehensive listings of the top digital agencies in the UAE. Our website flaunts an easy to use interface and feature-rich design, both making the online search a breeze for our users. They can count on BDA anytime and from a place of their choice to search for a digital agency that seems to be a perfect pick for their project."
Based on their unique and specific digital agency requirements, people and businesses can quickly search the available options under varied categories (website, web design and development, digital marketing, mobile app development and industries) on Best Digital Agency. Every digital agency listing available on this coveted online platform comprises detailed company information, which makes the choice even easier. To ensure selecting only the best companies and to offer the best results, Best Digital Agency gives a lot of attention to the evaluation criteria and grading that it uses.
Talking about the grading and the scoring matrix used by BDA, the spokesperson further stated, "We use a special scoring matrix that comprises all the factors essential for the selection of UAE's biggest digital marketing organizations. Media mentions and placements are one of the factors, and positive media mentions and better media coverage improves the score. Website popularity is another factor, which involves the popularity of the company's own website, how much traffic they generate and how well they rank. Likewise, business authority, business history, response time and website quality score are other factors considered. To make sure that our users get a useful and insightful starting point, we do our best to make our rankings as objective as possible."
Those on a lookout for the best web development company  in the UAE can count on Best Digital Agency for fast-tracking their search and achieving optimal results. The same can also be said for those searching for the top android app development company .
About Best Digital Agency:
Best Digital Agency is an online platform that was conceptualized with the aim to make the time and effort-intensive digital marketing organization search easy. Those counting on bestdigitalagency.ae  are certain to find ideal service providers quickly and conveniently.
Contact Information:
Best Digital Agency
Web: http://www.bestdigitalagency.ae
Source :
Best Digital Agency