Best Digital Agency Offering Listings of the Best Mobile App Development Companies in UAE
As one of the most trusted digital agency advertisement portals, Best Digital Agency provides listings on the best mobile app development companies in the UAE.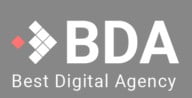 Press Release (ePRNews.com) - UAE - Jun 05, 2019 - People on a lookout for digital agencies often count on several options like newspapers, acquaintances, media and other resources on the web for getting references. Online platforms that provide listings on top digital companies serve to be of great help and Best Digital Agency (BDA) is one such online platform. It dedicates its resources to give consumers a reference for the best digital agencies in the UAE, thus making the otherwise time-intensive and difficult search easy and rewarding.
While answering a query related to Best Digital Agency, its spokesperson in an interview stated, "Individuals and organizations require counting on reliable digital agencies for fulfilling their changing marketing needs in this digital age. To choose an agency that can provide cost-effective solutions capable of targeting the desired audience, they require doing thorough market research that is certainly time-consuming. However, not many have this much time to search for ideal options due to a multiplicity of reasons. Understanding the situation and for satisfying our penchant for providing convenient solutions, we formed Best Digital Agency. We have designed our online platform to offer comprehensive listings on the top digital agencies in the UAE."
Best Digital Agency has emerged as a reliable platform for all those seeking the best fit (digital agency) for their next project. The online platform boasts a feature-rich and easy-to-use interfere for the convenience of users. Website, web design and development, digital marketing, mobile app development and industries are the clearly mentioned service categories on the website. People can browse through these categories to find the ideal pick that can deliver the services they require for their project. Every digital agency listing available on Best Digital Agency comprises detailed company information, which makes the choice easier.
The spokesperson added, "To ensure the best results, we pay a lot of attention to our evaluation criteria and grading. Our scoring matrix comprises factors that we think are essential when selecting a digital agency. We strive to make our rankings as objective as possible so that people searching for their perfect fit get a useful and insightful starting point. While selecting the top digital agencies, we take into account their customer reviews. Good customer reviews indicate that the company delivers on its promises. Therefore, we do include such companies in our top list for our users' reference."
Best Digital Agency considers media mentions and placements while picking companies for its list of the top digital agencies in the UAE. Positive media mentions and better media coverage improve the score. Website popularity being another factor, BDA assesses the popularity of the company's own website, how much traffic they generate and how well they rank. Likewise, business authority, business history, response time and website quality score are other factors the company consider. Not surprisingly, Best Digital Agency serves as a trusted and reliable resource for those seeking top digital agencies, such as mobile app development companies in UAE.
About Best Digital Agency:
Best Digital Agency is an online platform committed to making the otherwise difficult digital agency search easy, effective and rewarding in the UAE. Whether a person is looking for the best SEO Company in Abu Dhabi, web design and development agency or any digital marketing agency, Best Digital Agency can serve to be of crucial help.
Contact Information:
Best Digital Agency
Web: http://www.bestdigitalagency.ae
Source :
Best Digital Agency