Best Digital Agency Offering a Broad Database of Mobile Development Company Listings in UAE
Best Digital Agency, a promising digital agency listings provider, is offering a broad database of mobile development company listings in the UAE.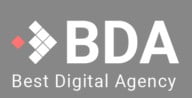 Press Release (ePRNews.com) - UAE - Jun 07, 2019 - Best Digital Agency is helping businesses find the most suited digital agency for their next project. It's basically an online listing provider featuring some of the best Web Design, Web Development, Online Marketing, and Mobile App Development agencies across the UAE. Each listing offers complete details on the agency's capacity, capability, history and more to ensure educated decision making for readers. The score is also a key part of the listings, which is based on multiple essential decision-making factors. The listings provider operates with a high calibre, responsive, user-friendly and easily navigable platform that allows for easy, swift and pleasurable searches.
The spokesperson at Best Digital Agency recently stated, "Best Digital Agency is a new entrant to the online listings segment, making consistent inroads and creating a huge impact. What sets us apart is the sheer variety of searches possible at our platform. Take for instance Web Design & Development, the reader can access digital agencies providing Woo-Commerce Web Design, E-commerce Web Design, Custom PHP Web Design, Mobile Web Design, Responsive Web Design, WordPress Web Design, Web Design and Web Development. Likewise, searches for Online Marketing agencies are possible for SEO, Pay per Click Marketing, Google Marketing, Mobile Marketing, Video Marketing, Lead Generation and Ad-Words Marketing."
Best Digital Agency caters to a wide array of industries, including Dental, Hospitality, Medical, Automotive, Construction, Courier Delivery, Education, Legal, Payment System, Plastic Surgery Clinic, Real Estate, Retail, Travel, Wellness and Small Business respectively. The listings provider makes a conscious effort to keep the scores and rankings as rational as possible. The idea is to add the right nuance to the readers' hiring decisions. Important decisions factors like customer feedback, media mentions and placements, website popularity, business history, response time, website quality score, and business authority and trust are taken into account to calculate the score.
On the mobile development company listings, the spokesperson stated, "With apps becoming integral to digital interaction, businesses across sectors and scales are increasingly prioritizing mobile development to stay progressive. At Best Digital Agency, we understand the need for hiring the best mobile development company that can deliver results as per the need and budget. So, we are here with a comprehensive range of mobile development company listings featuring some of the versatile and reliable names in the industry. We present mobile development company listings in three categories, namely iOS Development, Android Development and Cross-Platform Development for need-based and quick searches."
With Best Digital Agency, finding the best mobile development companies is easy and pleasurable. The reader needs to type in the type of the mobile development company on the search bar incorporated on the web page, and the system will throw up a list of the best options instantly. The listings typically carry the digital agency's year of foundation, price range, employees, major clients and score. The best part is that searches are absolutely free.
About Best Digital Agency:  
Bestdigitalagency.Org is an online listing provider with a growing outreach. The provider has a user-friendly platform, carrying listings on Web Design, Web Development, Online Marketing, and Mobile App Development agencies across the UAE. Lately, Best Digital Agency has been registering an influx of searches for custom Android app development agencies.
Contact Information:  
Best Digital Agency
Contact Page: http://www.bestdigitalagency.org/contact-us/
Website:  http://www.bestdigitalagency.org/
Source :
Best Digital Agency