Essential Tips for Building a Responsive Website – Insights from a Leading Web Design Company in Malaysia | Digitalfren
Digitalfren is a top-rated Web Design Company in Malaysia that specializes in web design services.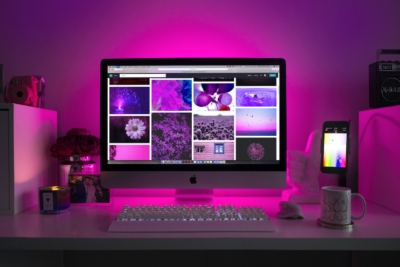 Press Release (ePRNews.com) - Malaysia - Aug 01, 2023 - The introduction of iPhones in 2007 changed the world of web design. Earlier, websites were only designed for monitor screens; now a website has to be made for iPhone's little screen. Soon phones of varying sizes came, then tablets and smaller tablets, eventually leading to a web design method called responsive web design—a design solution to optimize the viewing experience for different devices. Today, having a responsive website is one of the key elements that can make or break your online success. As the best web design company in Malaysia, we will explore the concept of a responsive website in this post and delve into some tips on how to create one. So, let's get started!
What is a Responsive Website?

A responsive website is a design method that allows a site to adapt and display seamlessly across various devices and screen sizes, such as desktop computers, laptops, tablets, and smartphones. The primary goal of responsiveness is to ensure that visitors have an optimal user experience, regardless of the device they are using. It eliminates the need to create separate versions of the site for different devices, making maintenance and updates more efficient.
However, with the proliferation of devices on the market today, responsive design has grown too. Web design services Malaysia, create a responsive website not just limited to adapting to screen sizes, but also adapting to the capabilities of different devices, such as touch screens and retina displays.
What is the Importance of Responsiveness?

1.) The right design for every device: The idea behind a responsive website is not only to create a website that looks good and works appropriately on the currently available devices in the market but also on devices that will be available in the future.
2.) Less work: Without responsiveness, you need two websites (mobile and desktop) that require entirely separate sets of HTML. Even if the website designer Malaysia aspires to keep them the same, there will certainly be issues as something ends up not matching the other. Responsiveness removes the need for separate websites.
3.) Enhanced User Experience: A responsive website provides users with a consistent and user-friendly interface, regardless of the device they use. This results in better user engagement, longer visit durations, and increased chances of converting visitors into customers.
4.) Mobile Traffic Dominance: With an increase in smartphone users worldwide, undeniably, a significant portion of web traffic comes from mobile devices. Having a responsive, mobile-friendly website is vital to tapping into this growing audience and staying ahead of the competition.
5.) SEO Benefits: Since 2012, Google has recommended responsive websites for smartphone-optimized websites. This is because a responsive website allows Google's site crawler to retrieve content more efficiently and also provides a better user experience, potentially leading to higher visibility and organic traffic.
6.) Cost-Effectiveness: Maintaining a single responsive website is more cost effective than managing multiple versions tailored for different devices. It streamlines development, reduces maintenance overhead, and allows for quicker updates.
How to Create a Responsive Website?

1. Planning and Design: Start by defining your website's goals, target audience, and key content. Work closely with your web design team to create a layout that adapts well to different screen sizes. Consider using a grid-based design to maintain consistency.
2. Learning HTML and CSS: A successful responsive website is created using a combination of HTML and CSS. These are two languages used to control the content and layout of a page in any web browser. It resizes, hides, shrinks, enlarges, or moves the content to make it organized, provides a structure to it, and ultimately makes it look visually appealing.
3. Set appropriate responsive breakpoints: To provide a seamless user experience, a developer at Website Development Malaysia needs to set the appropriate responsive breakpoints. The breakpoint, sometimes referred to as CSS breakpoints or media query breakpoints, refers to the "point" at which the content and layout will adapt in a certain way to be responsive to various devices. With these breakpoints in place, the content, images, and layout will align with the screen size and display in a visually appealing manner to the user.
4. Responsive images: Just like a responsive website, a responsive image is one that fits seamlessly into any browser. There are three key points that you need to keep in mind:
– Using the width property: Setting the CSS width property to 100% to make the image scale up and down
– Using the max-width property: By setting the max-width property to 100%, the image can be scaled down if it needs to. However, keep in mind that the image should never be scaled larger than its original size.
– Show different images depending on browser width: The HTML <picture> element allows you to set different browser window sizes.
5. Embrace a Mobile-First Approach: The key tip by most website design company Malaysia is, to design your website with mobile devices in mind first, and then progressively enhance it for larger screens. This approach ensures that essential content is prioritized for mobile users and offers a smooth scaling-up experience for desktop users.
6. Utilise Responsive Frameworks: Leverage popular responsive frameworks like Bootstrap or Foundation. These frameworks provide pre-built code components and responsive grids that simplify the development process and ensure cross-device compatibility.
7. Media Optimisation: Optimise images and other media files to reduce loading times on mobile devices. Use modern image formats and CSS media queries to serve appropriately sized images based on the user's device.
8. Test Extensively: Thoroughly test your responsive website across various devices, browsers, and operating systems. Identify and fix any layout issues, broken elements, or performance bottlenecks that may hinder the user experience.
9. Monitor and Update: Keep track of user behavior, device preferences, and performance metrics using tools like Google Analytics. Regularly update your website to adapt to the ever-evolving landscape of devices and technologies.
Conclusion
In today's mobile-driven world, having a responsive website is a necessity. A responsive website ensures that your website remains accessible and engaging to a broader audience, ultimately contributing to your online success. By following the tips outlined in this blog, you can create a website that not only adapts effortlessly to all devices but also provides visitors with an unforgettable user experience.
Digitalfren is a top-rated Web Design Company in Malaysia that specializes in web design services. With 8+ years of experience in the industry, we are sure to provide you with a mobile-friendly website with key features like responsiveness, readability, usability, speed, and an overall user-friendly experience.
Source :
https://digitalfren.com/