Best Digital Agency Making Reputable SEO and Mobile Application Development Company Search Easy
Best Digital Agency makes the search for the top SEO Company and mobile application development service providers in Dubai easy and efficient.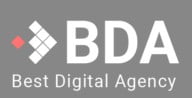 Press Release (ePRNews.com) - Dubai - Sep 06, 2019 - The Best Digital Agency (BDA) is an online platform that people and organizations count on for finding the top digital agencies in the UAE. The idea behind conceptualizing this online platform was to revolutionize the way people find ideal providers of digital services for their work-related projects.  Prior to its advent, the task of searching for SEO companies and then hiring them was daunting because of its time and effort consuming nature. Selection of reputed and quality backed service providers was only possible if people did thorough market research on their own. However, Best Digital Agency has made the top digital agency search a breeze for all its users.
While providing some information regarding Best Digital Agency in an interview, the company spokesperson stated, "Painstaking selection of reliable digital agencies is a must for successful completion of diverse digital marketing projects. As there are a plenty of service providers available, the choice naturally becomes difficult. Additionally, individuals and companies already tied up cannot afford to spare much time for a thorough market research. Here is when Best Digital Agency comes to their rescue. It is our online directory comprising database of only the top digital agencies present across UAE."
The Best Digital Agency is one of the leading and the most trusted online directories dedicated to making digital agency search easy, quick, and effective. Users can access its extensive database of the top digital agencies from anywhere and anytime they desire. They can browse through the company listings conveniently and quickly, as the online platform boasts of an easy to use interface. The various service provider categories available at this distinguished online directory are web design and development, website, digital marketing and mobile app development, and industries respectively.
The spokesperson added, "We at the Best Digital Agency understand our grave responsibility of picking only those service providers who are the best in the industry. Therefore, we use a special scoring matrix that is composed of the factors most essential in the selection of the top digital agencies.  These factors include business trust and authority, company reviews, website popularity and traffic, media mentions and placements, response time and website quality. All these factors if analyzed correctly can give optimal results. Good media mentions of a company indicate its strong market hold and reputation. Positive company reviews on the other hand speak volumes about the company's ability of achieving ultimate in customer delight."
Best Digital Agency can be an ideal online directory for those seeking the most reputable SEO companies  in the UAE. It boasts a list of such top SEO companies, which people can access at their own convenience. The company listings available on this online platform are so meaningful and complete that they don't have to count on any other resource for the missing company information. BDA can be an ideal pick for those seeking reliable service providers of mobile application development in Dubai  as well.
About Best Digital Agency:
Best Digital Agency is an online platform that makes the otherwise complex search of the best digital marketing agencies in the UAE easy. Whether one is on a lookout for a web design company, a mobile app development service provider, or more, they can count on Bestdigitalagency.ae  for availing the best results.
Contact Information:
Best Digital Agency
Web: http://www.bestdigitalagency.ae
Source :
Best Digital Agency