Best Digital Agency Offering a List of the Leading iOS App Developers for Its Online Directory Users
Best Digital Agency, running an online directory in the UAE, is now publishing a list of the top service providers that offer high-quality, yet affordable iOS app development solutions.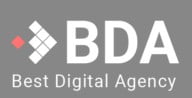 Press Release (ePRNews.com) - Dubai - Dec 03, 2019 - Best Digital Agency (BDA) offers the online listings of a variety of digital agencies that provide solutions like website design, Web design and development, and digital marketing for professionals and businesses across the UAE. BDA publishes these lists on its online directory platform that is quick and convenient to explore. The directory only publishes the top service providers in each service domain. These service providers receive their ranks after a thorough assessment of their performance and strength in many aspects.
While attending the latest seminar on digital solutions, the spokesperson of Best Digital Agency revealed, "Our directory users can now find the most efficient service providers that can be the best fit for their custom projects. Our scoring matrix is composed of the factors we deem to be the most essential when selecting a digital agency. We strive to make our agency rankings as objective as possible to give our users a useful and insightful starting point. They can also contact the shortlisted agencies via our platform."
Best Digital Agency ranks agencies based on factors, such as customer reviews, media mentions and placements, website popularity, business authority or trust, business history, response time, and website quality score. On its directory, its users can also find the leading service providers that offer custom mobile app development solutions. Businesses can even receive platform-specific app development solutions like for iOS apps. Formerly known as iPhone OS, iOS is a mobile operating system produced for iPhone, iPad, Mac OSX apps, and Apple TV.
Additionally, the spokesperson informed, "At the point when decision-makers or entrepreneurs choose to take their business to the next level, they most likely would not settle with only a site. They are presently thinking about the mobile application as an approach to bring convenience and improve commitment with their potential clients. Besides Android, iOS is an absolute necessity in creating mobile apps. It guarantees that the business is focusing on a substantial number of mobile users by enabling its application to work on their gadgets."
Best Digital Agency does the online listing of the best mobile development companies, out of which its users can also find the top iOS app development company for their project. There are many efficient service providers, including Emirates Graphic, Pixel Arabia, H2solutions, Koraspond, Creative Solutions, TechTinder Box, Dtech Systems, LIVEmena, GlueTube and OrbitBeam. The directory users do not need to research before they invest in a service provider. Instead, they can search through the BDA directory to find the right digital agency in a moment.
About Best Digital Agency:
Best Digital Agency runs a leading online directory that offers information on the best digital solutions providers for people and businesses that are looking for Web and app development companies. On the directory, its users can also find the list of the best iOS app developers, which are positioned as per their long years of experience in terms of iOS development, their project portfolio, and the clients they have taken care of previously. The directory users can reach out to any agency and ask for a project quotation to know if it fits their budget and the specific project requirements.
Contact Information:
Best Digital Agency
Website: http://www.bestdigitalagency.org/
Source :
Best Digital Agency