Best Digital Agency Providing the Listings of Top SEO Consulting Companies in the UAE
For businesses that are in need of hiring the best SEO consultants in Saudi Arabia, the Best Digital Agency is offering an online search directory to find the most efficient service providers.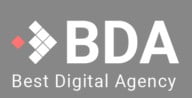 Press Release (ePRNews.com) - Dubai - Jun 26, 2019 - Best Digital Agency operates an online directory that features the listings for various digital agencies, delivering the highest-quality digital marketing and Web development support to their clients. The directory has quick search options to find the service providers that can help the brands in establishing their online presence and expanding their customer base. While there are top-ranked service providers to design attractive websites, there are also companies that provide iOS, Android and cross-platform mobile app development support. The directory users can get basic information about these service providers in order to make a wise hiring decision.
The spokesperson of Best Digital Agency, in the latest personal interview, asserted, "We rank the agencies very carefully before giving them a place on our online directory. There are several evaluation criteria, such as their business history, media mentions and placements, website popularity, website quality score, business authority or trust, response time and customer reviews. We only list the top service providers in each service domain like Web design, lead generation, video marketing, pay-per-click marketing, or AdWords marketing respectively."
Best Digital Agency also lists companies that provide search engine optimization or SEO solutions. SEO refers to the way of improving the online visibility of a site or website page by increasing the amount and quality of the contents to acquire natural or organic search results. Overall, there are various types of searches that SEO may target. That includes image search, video search, academic search, news search, and industry-specific vertical search engines. SEO is likely the most powerful Internet marketing strategy for businesses.
The spokesperson additionally informed, "Numerous entrepreneurs are searching for the top SEO marketing companies that will deal with their site or other online channels, and due to that, numerous SEO agencies are trying to be the best in their niche market. However, it takes a lot to be at the top. To ensure that the businesses choose the most suitable SEO companies for their marketing campaigns, they must consider some criteria, such as flexibility, responsibility, open-mindedness, and delivery of positive results. The service provider should also be able to clearly define their goals, track analytics, perform research, and work per the budget."
Bestdigitalagency.Org  provides an easy way to look for a leading SEO consulting company that can help any individual who has a site, online store or blog, and that can develop their business by improving their online presence through an increase in traffic, rankings, leads, and sales. Web optimization is fundamental to getting one's site positioned exceptionally on Google Internet searcher. With a dynamic young population in the UAE and a lot of time spent on the Web, many businesses are now setting up a strong online presence to increase awareness, meet potential customers, engage positively with existing partners, gain profits, and more.
About Best Digital Agency:
Best Digital Agency offers online directory listings for a variety of digital services providers in the UAE. The agency selects the top mobile development companies , as well as the best Web design and online marketing firms. Whether a business wants to develop an e-commerce website or requires an interactive mobile app, it can easily make a directory search with Best Digital Agency and contact the right firm in no time.
Contact Information:
Best Digital Agency
Website: http://www.bestdigitalagency.org/
Source :
Best Digital Agency