Best Practices Of Engaging Employees And Their Spouses In Healthier Behavior -By AtoZ Compliance
Best practices to engage employees and their spouses in healthier behavior through effective wellness strategies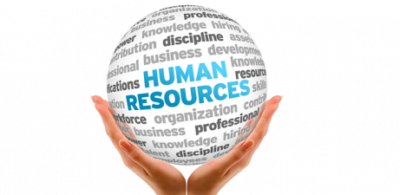 Press Release (ePRNews.com) - NEW HYDE PARK, N.Y. - May 05, 2017 - May 25th | Time: 1:00pm – 2:00pm EDT | Duration: 60 Minutes
If employee assistance programs apply to your business, then we have the right solutions for you in this webinar.
Why Should You Attend
Offering health benefits to attract and retain good employees is often the 2nd largest cost of doing business, only second to wages. We spend 3 trillion dollars each year in America on healthcare which is twice as much as any other country per capita and yet we aren't even in the top 20 countries in terms of health. The American healthcare industry (http://www.atozcompliance.com/trainings-webinar/human-resources/hr-investigations-and-audit/effective-wellness-strategies-to-engage-healthier-behavior-and-utilization/darrell-t-moon/300266) is the largest industry in our economy and the 7th largest economy in the world.
Why does it cost so much?
Lack of market forces – The buyer and seller are so far apart that normal market forces don't play their usual role is obtaining better value for a better price.
Financial incentives are all in the wrong direction – The entire industry makes more money the more things cost. The more procedures done, the more money everyone makes. No is aligned financially with the employer to work towards a healthier more productive work force.
Poor Health – In general, the American people are not a very healthy people. We are very sedentary and fast-food friendly. We could have a perfect healthcare system, but it won't change a thing if we keep getting unhealthier.
The Indiana University – Purdue University, Fort Wayne (IPFW) Study of 2006 showed that the majority (87.5%) of healthcare costs are lifestyle related. If behavior is at the root of most healthcare costs, wouldn't it make sense that helping people change behavior would be incredibly important at controlling costs?
Instructor Darrell T. Moon (http://www.atozcompliance.com/trainings-webinar/human-res…) founded Orriant in 1996 to give employers some control over the increasing costs of the healthcare benefits. He has more than a decade of experience with managed care products.
At AtoZ Compliance, we focus on our core values – quality, expertise, and customer experience which are the foundation of our business. We believe that our up to date training programs will help you grow and succeed in your business.
Source :
AtoZ Compliance