Better Choice Cleaning Services Offering Efficient and Affordable Maid Services in Houston
Better Choice Cleaning Services, a cleaning company with a tremendous track record, is offering efficient and reliable maid services in the city of Houston at competitive prices.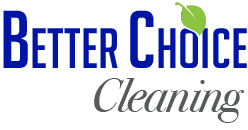 Press Release (ePRNews.com) - Houston, TX - Oct 18, 2018 - Better Choice Cleaning Services is the best bet for keeping premises clean, orderly and inviting in Houston and the surrounding environs. The cleaning company is highly driven and adaptable, lending itself well to homes, offices, commercial and industrial settings, and completing the cleaning project on budget and in time. The recipe of success for Better Choice Cleaning is an organized team trained in leading edge equipment and the best practices in safety and sustainability. The cleaning company's decision to maintain competitive pricing across all services and ability to be thoroughly scrupulous in all dealings also contributed to its ongoing success.
An executive at Better Choice Cleaning Services stated, "Better Choice Cleaning has a legacy of excellence in cleaning and customer service. We are ready to engage in home cleaning, office cleaning, floor stripping and waxing, carpet cleaning, power and pressure washing, window cleaning, and burnishing floor. We also provide efficient and reliable janitorial services tailored to each client. Our abilities also transcend when it comes to getting the construction site rid of post-construction debris, making it ready for inspection and handover. We play by the rules, charge reasonably and ensure consistent communications for complete customer satisfaction."
Burst on to the scene a decade back, Better Choice Cleaning has come of age. The cleaning company has put together a stellar team, and uses advanced equipment, including, carpet cleaners, power washers, buffers, and burnishers. The combination of the right people and the right equipment works like a charm for Better Choice Cleaning and their clients. The cleaning company has also established a work culture that promotes responsibility, leadership, and hustling attitude. Unsurprisingly, it has earned customer loyalty, repeat business and great reviews on Yelp, Manta, Merchant Circle.com, Angie's List and Buzz File, and the A+ rating with the BBB.
On the maid service on offer, the executive further stated, "Better Choice Cleaning continues to be the only stop needed for availing quality backed maid service in and around Houston. We provide trained, friendly and reliable maids tasked with sprucing up the premise, and creating a healthy environment where people can live and work. Contrary to other maids in Houston operating individually, we have over 50 employees with aspirations to clean and vast experience in the hospitality sector. Each client will have two maids visiting his/her home and taking care of the cleaning chores."
Better Choice Cleaning has equipped its maids with professional tools to ensure quality cleaning with the minimum of fuss. The cleaning professionals visit the home at the specified time, get on with the job right away, and leave the premises spick and span. From dusting, sweeping and mopping, carpet cleaning, polishing, furniture steaming, window cleaning, and appliances inside and out, the cleaning professionals will cater to it all and more efficiently and swiftly. Thanks to Better Choice Cleaning's competitive pricing, those looking for maid service in Houston TX  can expect great savings as well.
About Better Choice Cleaning Services:  
Since the year 2008, Better Choice Cleaning Services has been the leading provider of cleaning services in Houston Texas. The cleaning company is up for office cleaning, carpet cleaning, power and pressure washing, floor stripping and waxing, window cleaning, burnishing floor, and post-construction cleanups, along with home cleaning in Houston .
Source :
Better Choice Cleaning Services