Better Choice Cleaning Offers Commercial and Residential Cleaning Services in Houston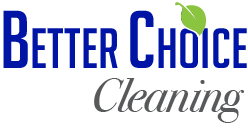 Press Release (ePRNews.com) - Houston TX - Jul 22, 2018 - Better Choice Cleaning is a making a fundamental impact in the Houston cleaning industry through their innovative, personalized and affordable cleaning solutions. Known for their brilliance in every project they undertake, the company has managed to achieve great milestones in the industry rendering them a force to reckon with. They handle both residential and commercial clients and always come well-equipped to make a one-way trip. To serve their clients much better, they have hired a team of expert cleaners and use industry-approved equipment in all their deliverables. With an A+ BBB rating, they can always be relied upon to accomplish any given task as per the client's requirements.
Speaking about how long one should seek professional cleaning services, the Marketing Manager said, "When it comes to the duration as to which one should seek professional services, there's no particular timeframe for this to happen as it generally depends on a variety of factors. Typically, some commercial buildings might require professional cleaning services every single day due to the fact that such buildings experience a lot of traffic. Other areas like residential homes might take much longer as the traffic realized in such areas is much less. At times, professional cleaning services might be needed after a particular event in your home or even business premise. That said, when you partner with us, we can draw up a cleaning schedule that will suit your cleaning needs, be it daily, weekly, or even monthly."
Both businesses and homeowners can now get a reliable, professional and all-inclusive cleaning service in Houston Texas when they partner with Better Cleaning Services. Having served the Houston area for some time now, they have what it takes to ensure one gets the best cleaning services. They use the latest techniques in providing their cleaning services, and their cleaners are familiar with the different types of cleaning. They can handle both small and large cleaning projects and deliver beyond expectation.
Talking about their commercial services in Houston, the Marketing Manager added, "The commercial cleaning service has been one of our specialties since time immemorial. We provide an impressive range of commercial cleaning services that will see to it that one's property is left sparkling clean. Among the commercial cleaning solutions we provide include janitorial services, power & pressure washing, floor stripping & waxing, carpet cleaning, post-construction cleanups, burnishing floors and window cleaning. We perform these services as per the required industry standards, and one can always expect phenomenal results."
House cleaning services in Houston are much more accessible, thanks to Better Choice Cleaning Services. The company offers all-rounded cleaning services when it comes to residential structures which include dusting all furniture, scrubbing & sanitizing sinks, mopping floors, dusting ceiling fans, vacuuming carpets, sweeping floors as well as the cleaning of outside appliance among others. They cover all rooms in the house from living room, bedrooms, kitchen to bathrooms and will leave no stones unturned in ensuring one is satisfied with their services.
About Better Choice Cleaning

Better Choice Cleaning is offering professional cleaning services to clients in Houston and its surroundings. They provide cost-effective solutions, and one can always be sure to get superior services from the company's team of cleaners.
Contact Details

Better Choice Cleaning
4232 Mangum Rd, Houston, TX 77092, United States
Telephone Number: (832) 561-0359
Email: info@betterchoicecleaning.com
Website: http://betterchoicecleaning.com/
Source :
Better Choice Cleaning