Bilt-Well Roofing Provides Flawless Roofing Repairs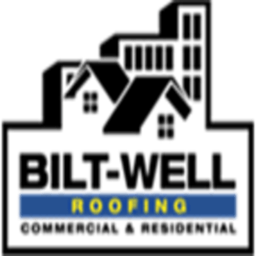 Press Release (ePRNews.com) - USA - Oct 28, 2021 - Bilt-Well Roofing is a leader in professional roof repair in Los Angeles. Their team of experienced roofers does more than keep clients' roofs in shape. They offer effective, efficient, and timely roofing repairs to ensure that their properties are protected from all the elements that can throw them away. The company has the experience and capability to solve any roofing issue plaguing homeowners and commercial owners. They have been in business for more than 80 years, and thus, clients are assured of only getting the highest level of workmanship.
The company spokesperson said, "Whether one has a leak causing water damage or a roof that needs an update, we can help. Our qualified roofers at Bilt-Well Roofing provide a thorough examination and honest evaluations so that clients can ensure that their roof is safe and compliant with up-to-date building codes. If our team finds potential hazards or worn-down sections, our expert services will provide the quality one can trust."
Wondering where to find a roofing repairs company in Los Angeles, CA? Bilt-Well Roofing offers a full and comprehensive line of roofing services in Los Angeles. From new construction to skillful repairs to preventive maintenance, they offer them all. They provide professional roofing repairs that are seamless and hassle-free. With over 100,000 happy customers, clients can rest assured that the company's roofing repair service can handle all their roofing troubles. They have taken pride in having served celebrity clients like Bruce Willis, Carol Shelby, Demis Moore, Walt Disney, and more. They take pride in providing quality service to every customer that they have the pleasure of working with.
The company spokesperson added, "At Bilt-Well Roofing, we can take on the highest level commercial projects to the smallest house roof repairs with meticulousness and precision. Our goal is to save our clients their money and time by addressing their roofing issues early and effectively. Failure to do so can result in irreversible damages that may cost one thousand down the line. So, let us provide roofing solutions that last."
With extensive experience in the industry, Bilt-Well Roofing is committed to both high-quality repair service and competitive pricing. They specialize in both commercial and residential roofing repairs. Typically, their team of roofing specialists treats each roofing job with care, attention to detail, and meticulous workmanship. They ensure that they deliver professional and ethical roofing repair solutions that make sure clients' properties are well maintained for decades. Their commitment to achieving perfection is instilled in the selection of top-notch materials, immaculate job site cleanups, impressive certifications, and more. From one-story homes to multi-unit commercial buildings, the company has the expertise to tackle any sized roofing project. So, for roof repair service in Los Angeles, clients should consider contacting the company.
About Bilt-Well Roofing
Bilt-Well Roofing is among the leading roofing companies in Los Angeles that offer top-quality workmanship and deliver reliable roofing repair services that will stand the tests of time. Typically, the company combines their intimate knowledge of their craft with the latest technology to achieve faster and safer execution, creating a robust roofing system.
Contact Details
Bilt-Well Roofing
3310 Verdugo Rd
Los Angeles, CA 90065
Telephone: 323-254-2888
Email: roofinfo@biltwell.com
Website: https://biltwellroofing.com/
Source :
Bilt-Well Roofing