Bilt-Well Roofing Provides Roofing Solutions in Los Angeles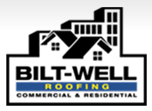 Press Release (ePRNews.com) - Los Angeles, CA - Jun 01, 2018 - Located in California, Bilt-Well Roofing is a reputable roofing company that boasts over eight decades of trusted service and roofing expertise. The company specializes in all aspects of residential and commercial roofing and displays their meticulousness and precision in all projects they undertake. On every project, they utilize a professional team of in-house labor and licensed subcontractors who see to it that all their clients' requests are met or exceeded in the best way. The company performs many expert services including simple repairs, installations, maintenance, replacements, and consultation making them a one-stop shop for all roofing needs.
Speaking about different home roofing styles, the Head of Marketing Lonnie Decker offered this, "In the modern world, homeowners are looking to achieve a unique look for their homes and one of the ways they accomplish this goal through exceptional roofing. Roofs not only play a vital role in the prevention of damage from weather but also provide aesthetic benefits from both the exterior and interior point of view. Among the roofing styles clients find in the market include gable roofs, flat roofs, Dutch hip roofs, mansard roofs, butterfly roofs, shed roofs, gambrel roofs, hip roofs, flat roofs, A-frame roofs, and winged gable roofs among others. Regardless of the roofing style our clients seek, they can be sure we'll deliver beyond expectation."
Bilt-Well Roofing is continually named among the best roofing companies in Los Angeles as a result of their dedication to making sure all clients have access to innovative, affordable, and professional roofing services. With over 130,600 roofs completed and more than 100,000 happy clients so far, the company has attracted a loyal following in Los Angeles that continues to expand daily. Their exceptional work has seen them succeed on projects for celebrities like Walt Disney, Demi Moore, Bruce Willis, Gail Goodrich, Carol Shelby, Tommy Lasorda, Roy Campanella and many more. Every project is a new challenge to Bilt-Well; one in which they seek to overcome with exceptional results as the final product.
Discussing roof repairs, the Head of Marketing Lonnie Decker[Need name and title] added, "Roofing repair in Los Angeles is no task for just any handyman. It requires the skilled hands of a professional to determine whether your roof will continue to perform at maximum functionality. At Bilt-Well Roofing, we specialize in a variety of roof repair problems which include leaks and moisture, critters, ponding water, improperly installed flashing, damaged gutters, punctures and penetrations, along with generally faulty installations and more. Our technicians are experts, skilled to tackle all these problems, so clients can rest assured we'll get the job done right in the shortest possible time."
Bilt-Well Roofing is a reliable, professional roofing company in Los Angeles that can always be trusted to get the job done well. Their investment in the latest technology and industry approaches allows them to provide high-quality roofing solutions at affordable prices always in a  timely manner. They take on both small and large projects and give each project the attention it deserves with the primary goal of leaving their clients pleased and always coming back when help is needed.
About Bilt-Well Roofing
Bilt-Well Roofing is a trustworthy, quality roofing company that provides clients in California with exceptional roofing services. They offer an extensive range of roofing solutions and provide the best customer service to every client who partners with them.
Source :
Bilt-Well Roofing