Bringing Tropical Style To Jaco With Fashion Bikini Week Costa Rica 2022
A reality show and international model competition sponsored by Jaco Royale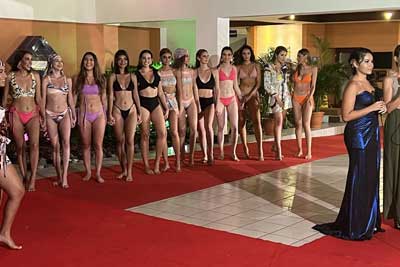 Press Release (ePRNews.com) - Nov 16, 2022 - Jaco, CR: With immense pride, Jaco Royale hosted the prestigious Fashion Bikini Week Costa Rica 2022 at the beautiful beach town of Jaco in Costa Rica. Created and produced by Café Television, this reality show, and international model competition was sponsored by Jaco Royale.
Around 20 models from the land of Pura Vida and other countries such as Mexico, USA, Colombia, and Kazakhstan competed against each other. The week-long event was spread across different challenges and saw the best side of the models in photoshoots, runway strides, recordings, interviews, and more.
Many international photographers and designers walked the green carpet as special guests of this event. They were also responsible for creating high-quality content for every model. Absolutely stunning couture was on display on the runway, making the Jaco Royale-sponsored fashion extravaganza a super hit.
The final glam evening was a swirl of elegance, where the model participants graced the ramp but once but thrice. A panel of prestigious judges from the world of fashion crowned the winner. Making the night for three beautiful women, Costa Rica's very own Karina Matarrita was in first place. Camila Molina from Costa Rica secured second place, while USA's Serenity Axa took third place. The winners were awarded a cash prize, and an all-expense paid trip to New York, where they would join the New York Travel & Adventure Show 2023.
About Jaco Royale: Sensational bachelor and bachelorette parties. Legendary nightlife. Adrenaline-fueled adventures. Phenomenal surfing, fishing, and golfing. Experience the whole shebang with Jaco Royale's masterclass customer service. Go billfishing, take an ATV ride, fly on zip lines, size up the volcanoes, explore the rapids, bar hop, and party like there's no tomorrow. Experience Pura Vida at its best!
Contact Information:

Contact Name: Paula Mendieta
Contact: +506 8376 1517
Email: paula@xproyale.com
Website: https://jacoroyale.com/