Brisbane To Bay Building Inspections Pty Ltd Grows Presence As Industry Leader For Building and Pest Inspections in Brisbane And Surrounding Areas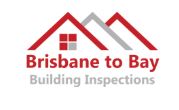 Press Release (ePRNews.com) - Murarrie, Queensland - Jun 29, 2020 - Brisbane To Bay Building Inspections is pleased to announce reaching a new business milestone. The Murarrie-based company has grown its presence and has become the leading provider for building and pest inspections in the Brisbane area. Customers can call upon the top company for detailed building and pest inspections to help save them money or provide peace of mind.
Brisbane To Bay Building Inspections has built a reputation for providing exceptional service to their customers. This, coupled with their affordable and professional assistance, is what has contributed to their becoming the top choice for building and pest inspections. As a family-owned and operated business, Brisbane To Bay Building Inspections is proud to serve its customers and provide them with dependable inspections they can trust.
Following a stringent in-house procedure, the inspectors at Brisbane To Bay Building Inspections take great care to look over every feature, ensuring they don't miss a single issue that may be present. They offer various inspection options, including pre-purchase inspections, handovers/defects reports, pests, pre-sale building inspections, energy-efficient installation compliance inspection, and more.
A spokesperson for the company had this to say on how their inspectors handle each client and their inspection needs, "Depending on the inspection, we check their detailed requirements unique to their situation, including the time frame for their particular project or transaction. This helps us ensure that the work is carried out at the most effective time, and at minimum disruption to our client's projects." The inspection company works with clients of all sizes, from homeowners with a single-family dwelling to multi-million dollar commercial buildings.
With more than 30 years in the industry, Brisbane To Bay Building Inspections has grown to be the premier choice in the Brisbane area for honest inspection and reporting. They are fully licensed and certified, QBCC Lic#: 15139307. Their building and pest inspections are designed to help customers reduce risk, whether they are buyers, sellers, or interested in an investment property in the Brisbane area. For those that would like to learn more or would like to get started with an inspection, they may contact the company to receive a timeline and quote on services.
For more information on Brisbane To Bay Building Inspections please visit their website at https://b2bbuildinginspections.com.au/. For questions about services or to order a building or pest inspection for your property please call 0456 973 030.