Bulldog Plumbers Fort Lauderdale Launches Redesigned Website
Plumbing company changes colors and adds donations of profits to highlight the support of breast cancer awareness.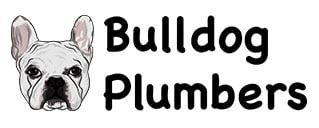 Press Release (ePRNews.com) - Fort Lauderdale, Florida - Jun 29, 2020 - In the gorgeous city of Fort Lauderdale, expert plumbing company, Bulldog Plumbers Fort Lauderdale are excited to announce their recent website design and philanthropic contributions. These modifications include their newly revamped website. The company colors have now changed to pink and black to highlight and support breast cancer awareness. In addition to their website development, Bulldog Plumbers have also elected to contribute 5% of all their proceeds to go towards the fight of breast cancer.
Over 300,000 women are diagnosed with breast cancer each year. These staggering figures and a sincere desire to help the cause are just a few reasons Bulldog Plumbers Fort Lauderdale wanted to bring further awareness to the cause.
The locally-owned and operated Fort Lauderdale plumbing company is thrilled with the redesign of its website. Owner Brooke Oberferst had this to say of the recent changes, "Our newly designed website, we hope, shows our commitment to helping to find a cure for breast cancer. Moving forward, our company will be donating 5% of all proceeds to not only spread awareness but also to help fight breast cancer." Their website can be found at https://bulldogplumbers.com.
Bulldog Plumbers Fort Lauderdale has been operating in the area for over 15 years. They have built a reputation for being dependable, affordable, and professional. Their contractors treat every job with the closest attention to detail, providing customers with the 5-star service they not only expect but deserve.
The Fort Lauderdale company is licensed and insured in the State of Florida. They offer a wide range of plumbing solutions, including residential and commercial repairs and installations. For those with emergency plumbing situations such as burst pipes or clogs, their contractors are available 24/4, serving customers throughout South Florida. The plumbing company provides customers with a satisfaction guarantee, which provides added peace of mind, no matter what type of service is being performed.
When choosing Bulldog Plumbers, customers not only will be receiving top-notch service in the Fort Lauderdale area, but they will also be contributing to a great cause. With 5% of all proceeds going towards breast cancer awareness, customers, both residential and commercial, can receive the plumbing services they need while supporting a local company hoping to make an impact and bring further awareness.
For more information about Bulldog Plumbers Fort Lauderdale visit their website at https://bulldogplumbers.com. For any questions or to order service please call 954-800-8190 or send an email to help@bulldogplumbers.com.